---
Jackson Park, located on the South Side of Chicago, is known as a beautiful year-round retreat for Chicagoans. What is often overlooked within the park, is The Garden of the Phoenix – a sanctuary dedicated to Japanese culture and where visitors can view breathtaking sakura and cherry blossom trees every spring.
This important cultural attraction has inspired countless Japanese restaurants throughout the city of Chicago. This inspiration has come through prominently in the form of their cuisine and recently, we were honored to partake in a sampling of some of Chicago's finest offerings.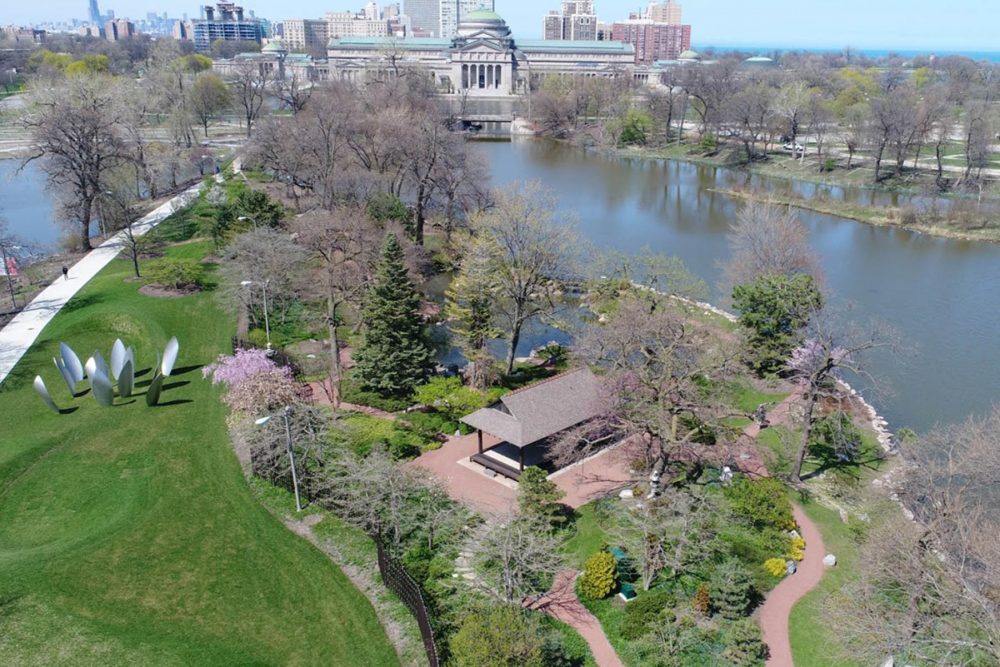 Established in 1893, the Garden of the Phoenix was dedicated by the United States and Japan as a permanent place for visitors to learn about Japan and experience Japanese culture. Today, it is a symbol of world peace, and is inspired by - and has inseparable connections with - Japanese culture and history.
The Japanese government and the city of Osaka, a sister city of Chicago since 1973, have supported the further development of The Garden of the Phoenix and have cooperated in its development. In 2013, over 120 cherry blossom trees were planted to commemorate the Garden's 120-year anniversary of the site and to celebrate the peaceful relationship between the United States and Japan. Between 2013-2016, an additional 50 cherry blossom trees were planted with the support of JCCC (Japanese Chamber of Commerce and Industry of Chicago). In 2016, SKYLANDING, a 12-petal lotus sculpture by Yoko Ono was also added to the site. Inspired by the Garden's history and natural beauty, Ono's work invites visitors to walk into the center of the lotus to look within oneself and realize that peace and harmony begins within each of us.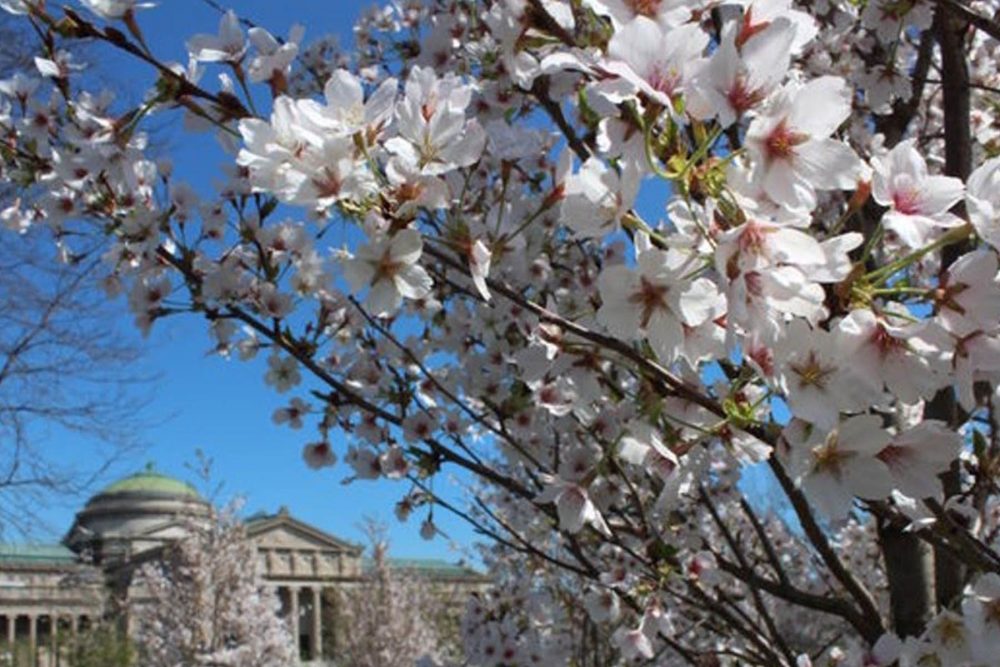 Hanami, or flower-viewing, is a Japanese springtime tradition that occurs every year when the Sakura bloom. During this time, friends and family gather under the trees to view the flowers and trees while partaking in seasonal bento, or meal-in-a-box, from local Japanese restaurants to celebrate the transient beauty of flowers, and the coming of the season after a long winter.
While this year's full bloom of sakura at the Garden of the Phoenix has already passed, Japanese restaurants throughout the city are continually inspired by the garden and what it represents to Japanese culture in the United States.