---
Since opening in 2018, Wicker Park's Knead Great Pizza has been crafting Neapolitan-inspired pies, sides, salads and Italian desserts while offering a selection of craft beers and home spun cocktails. We checked in with Knead's owner, Mike Waicekaukas, who developed the industrial-meets-trattoria decor, the menu and the concept around Knead — freshly baked Neapolitan pizza with a twist. Mike gave us the scoop on everything you "knead" to know about his pizzeria and his spin on his family's pizza legacy.
CFM: Chicago has a long, competitive history of pizzerias, so how does Knead find its way?
Knead's Mike Waicekauskas: Apart from the Big Apple, and Naples, of course, we can all agree that Chicago is one of the most significant pizza capitals of the world. It's hard to argue that The Windy City has not left a mark on the books of pizza history, but when you think there's nothing else to see (and taste), here comes Knead.
To earn a place in this competitive pizza-loving city, you must do everything right. For Knead, it's all about finding the right balance between legitimate Neapolitan-style pizza and innovative trends. We said it before, and we'll say it again. Standing out in this business is not easy. But sometimes, a heartfelt pizza that respects tradition but embraces innovation is more than enough; that's exactly what this city kneads.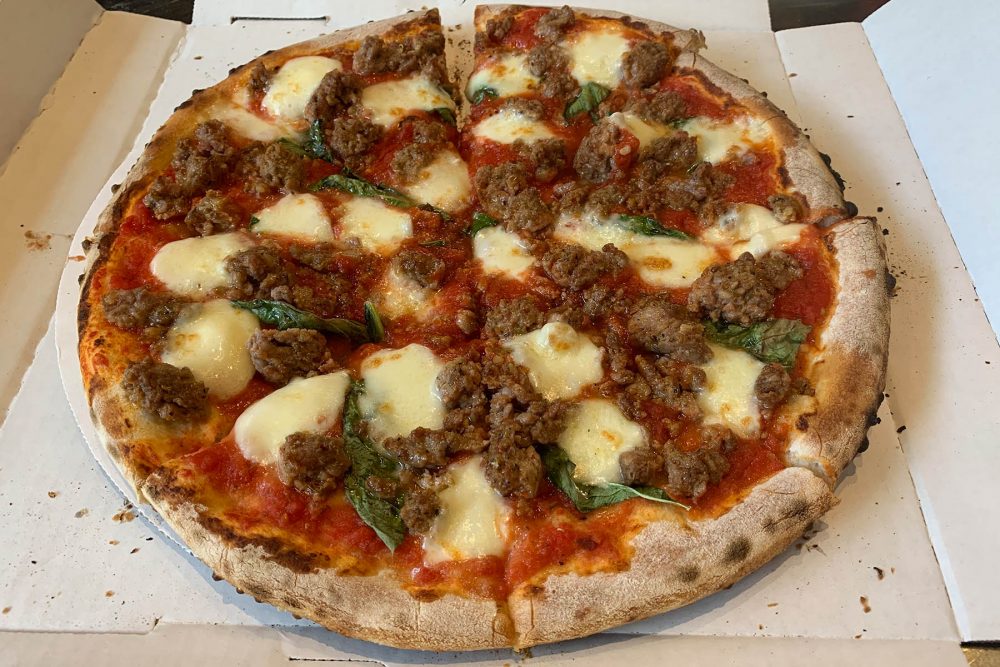 CFM: Where can we find Knead?
Mike Waicekauskas: Knead Great Pizza is at the corner of Hoyne and North Avenue, is easily recognizable for its wide window front and brick facade, but the scent of freshly baked, bubbly pizza is a good way to pinpoint it too.
CFM: Neapolitan pizza is steeped in tradition; how do you pay homage to the past while innovating for the future?
Mike Waicekauskas: You know you're in the right place when you see the open kitchen and the wood stone, 800–900 degree gas-fired hearth oven that cooks pizzas Neapolitan-style in less than two minutes.
Pizza-making traditions runs in the family too, as I grew up around pizza; my father owned a pizza place on Lincoln Avenue (closed in 2001).
Our pizza dough is house-made in a labor-intensive, time-worn tradition that ended up giving the pizzeria its name, Knead. Thin crust is the name of the game, and fresh, local ingredients are a given. Apart from that, everything goes, from buffalo wings flavored pizza to a vegan and gluten-free pie.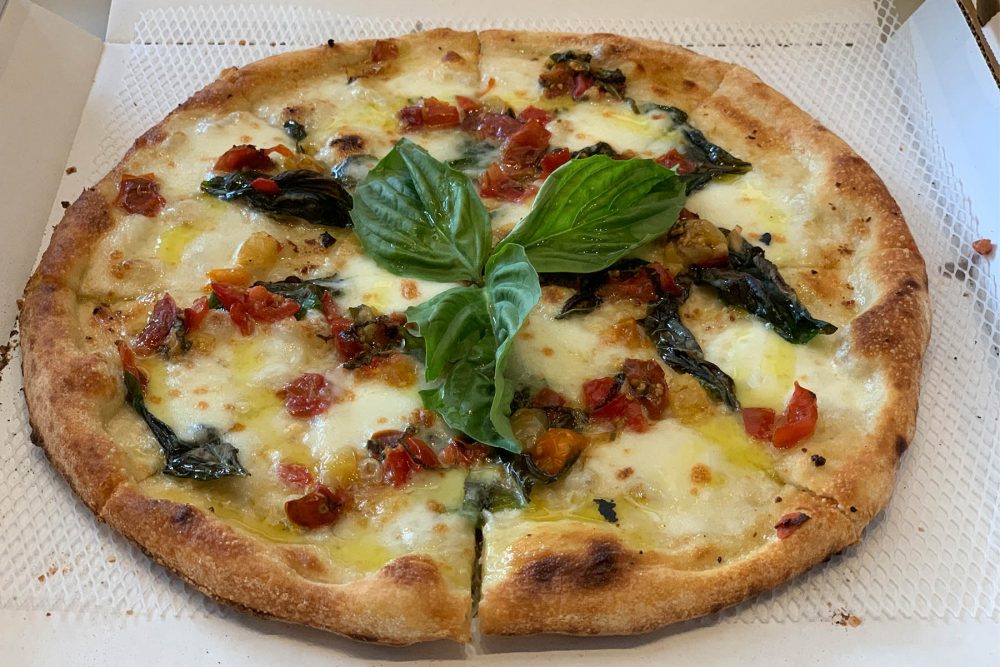 CFM: Pizza-making tradition is important, but tell us about your take on Neapolitan pizza, what's your twist?
Mike Waicekauskas: Our Margherita Pizza; that's as authentic as pizza gets. We could say the same about our classic Pepperoni Pizza, but this restaurant's specialty is kneading tradition with innovation in a way that just feels right.
Take our pesto-based Chicken Crosses the Road Pizza, for example. Grilled chicken, fire-roasted red peppers, marinated artichokes, and black olives take the Neapolitan-style pizza to new heights. The Viva la Verde Pizza is an ode to the Latin flavors that give life to Chicago's streets with salsa verde, chihuahua and cheddar cheese, chorizo, jalapeno and cilantro.
Of course, you can always make your own pie with ingredients as unique as portobello, arugula, shallots, soppressata and eggs. To know the full potential of Knead's carefully selected ingredients, you'll have to stop by often.
It's not all about pizza, we have a great ambiance to hang out with friends, and we have a mean selection of craft beer and cocktails, and pasta too!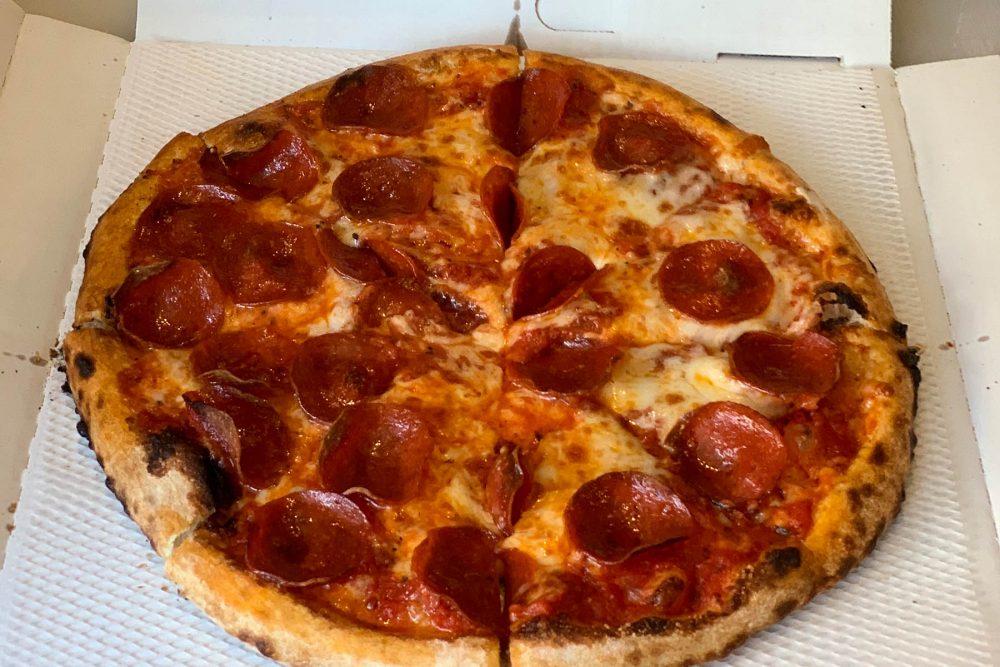 Knead Great Pizza is offering takeout and delivery during Chicago's shelter in-place restrictions and is offering 20% off online orders placed directly on their website with the code "staysafe20".