---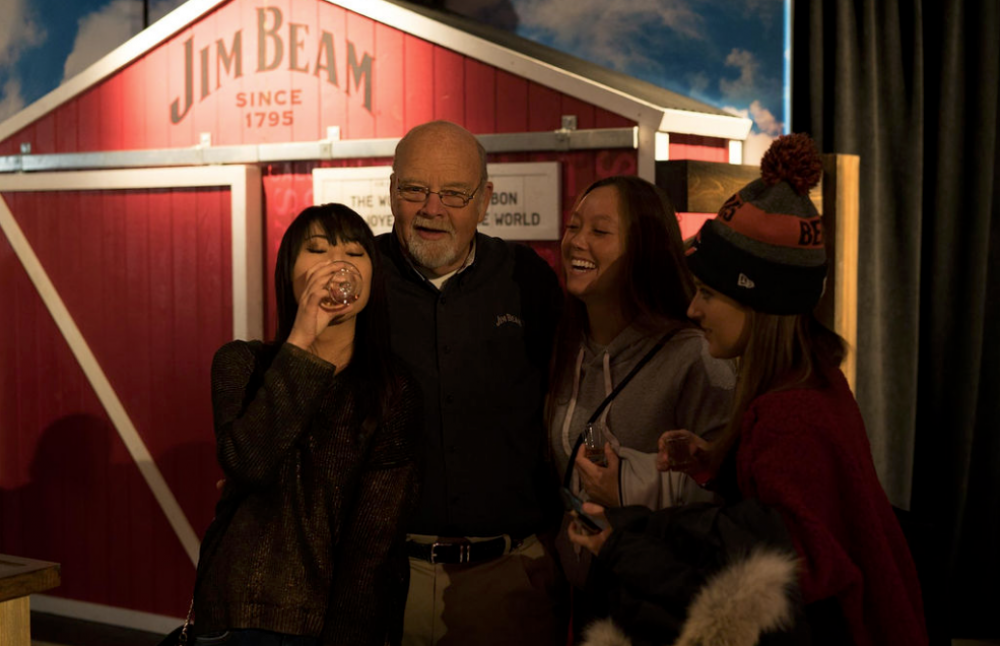 Recently, four American bourbon producers, Maker's Mark, Jim Beam, Basil Hayden's and Knob Creek came together at Wrigley Field to host the Bourbon Legends Boxcar Tour. Sponsored by Beam Suntory, the fun, interactive, pop-up bourbon experience allows guests to sip, mingle, and take pics all while learning about bourbon.
Before anyone got too tipsy, CFM's Melissa tracked down Jim Beam's Master Distiller, Fred Noe, for a few questions about bourbon and Chicago food. Fred is a seventh generation master distiller and Jim Beam just happens to be his great-grandfather. Who else would be better to talk with than him?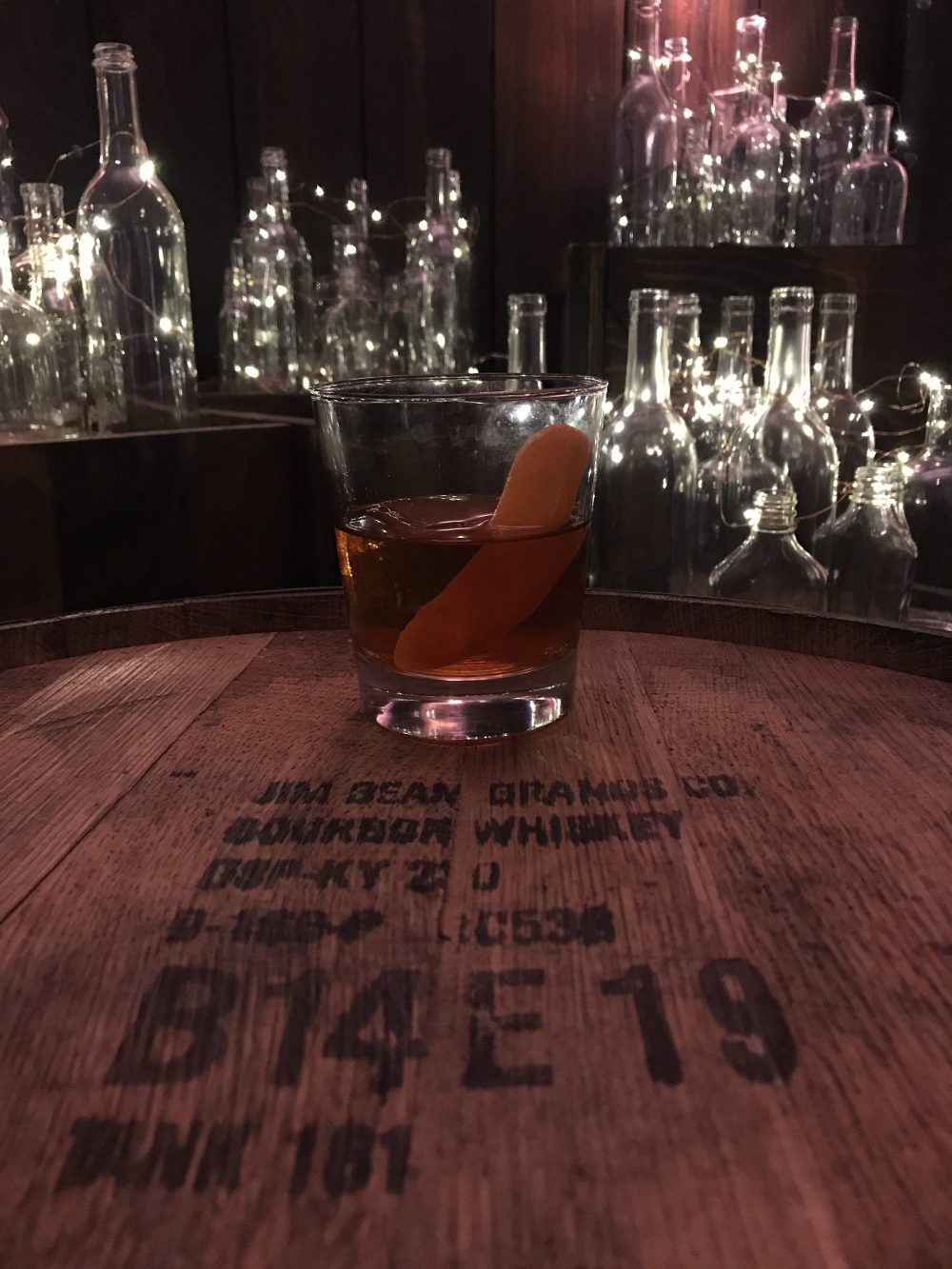 CFM's Melissa: So what's the difference between bourbon and whiskey and scotch, what sets bourbon apart?
Fred Noe: Bourbon is a type of whiskey. If you look at whiskey that's a big category! There's rules for being a bourbon. Number 1: Made in the United States. Corn has to be the majority grain. We have to use a brand new barrel. Every time we age the bourbon, we can't add any colors or flavors to bourbon. And it you want to call it straight (bourbon), it's got to be aged for at least two years, in that new barrel.
CFM's Melissa: Does it tend to be sweeter, or smokier, or a range?
Fred Noe: Well, it's sweeter because corn is a sweeter grain than barley. You know you get the smokey taste in the scotch, from the peat that they dry the malt with.
CFM's Melissa: And how do you like to drink your bourbon? Straight, on the rocks…?
Fred Noe: I drink it many different ways, but I always tell people, drink it any damn way you want!
CFM's Melissa: That's a good answer! That's the right answer
Fred Noe: So if you like it with soft drinks, that's okay. If you like it neat, that's fine! On the rocks, that's fine!
CFM's Melissa: What about hot chocolate?
Fred Noe: That's fine! Go anyway you like it, anyway you want to.
CFM's Melissa: What about soup?
Fred Noe: Well, you know a lot of people put bourbon in their chili.
CFM's Melissa: Oh, I didn't think of that! Have you had Chicago pizza?
Fred Noe: Yes ma'am!
Jim Beam Master Distiller Fred Noe says the best way to drink bourbon is "any damn way you please."
CFM's Melissa: Okay, so of the four bourbons here today, which one would you pair with deep dish pepperoni?
Fred Noe: Deep dish pepperoni? Probably Jim Beam. Because it's a well balanced bourbon, it's not gonna overpower the pizza.
CFM's Melissa: And if you had to take one of these bourbons home to mom, and you had to take one out for a date on Friday, which one would it be?
Fred Noe: Take one home to mom huh? I'd probably take home the Knob Creek, 'cuz my mother always enjoyed her bourbon, and if it was a date on Friday I'd probably take Basil Hayden's, because it's light, approachable, and easy to drink. And if my date was not a big bourbon drinker, I wouldn't want to scare her off right off the bat.
CFM's Melissa: So let's say it's the end of a really long day on a Wednesday and I've been working for 8 hours, I just want to go home, I don't want to talk to anyone, I just want to relax...what bourbon would I drink and why?
Fred Noe: We have a bourbon called Booker's Bourbon, which is bottled uncut, unfiltered straight from the barrel. It's high strength, it can make a bad day get better reeeeal quick.
CFM's Melissa: Haha okay! And then, what about celebrating your best friend's birthday? A surprise party!
Fred Noe: Probably...a little Knob Creek. One of those bourbons that makes everybody happy.
CFM's Melissa: Knob Creek? Sounds good to me. So as a Master Distiller I bet you travel a lot, and get to meet so many people, when you mix that with bourbon I bet it's awesome! Any stories or people that stick out in your memory?
Fred Noe: As a master distiller you meet a lot of cool people, like yesterday I hung out with Ryne Sandberg. You know, played a lot of baseball here in Wrigley Field, and for him to come here to Wrigley Field and be hanging out with us was pretty cool.
CFM's Melissa: What's your favorite thing about Bourbon Boxcar?
Fred Noe: Well, being at Wrigley Field. And you know, you get to hang out with all the customers. I love meeting the customers, answering their questions, taking pictures, signing things for them!
CFM's Melissa: Anything else you want to say?
Fred Noe: And you were nice, this was a fun interview! We should do it again sometime!
CFM's Melissa: Okay, but let's go drink first. Can we go get a drink?
Fred Noe: Let's do it!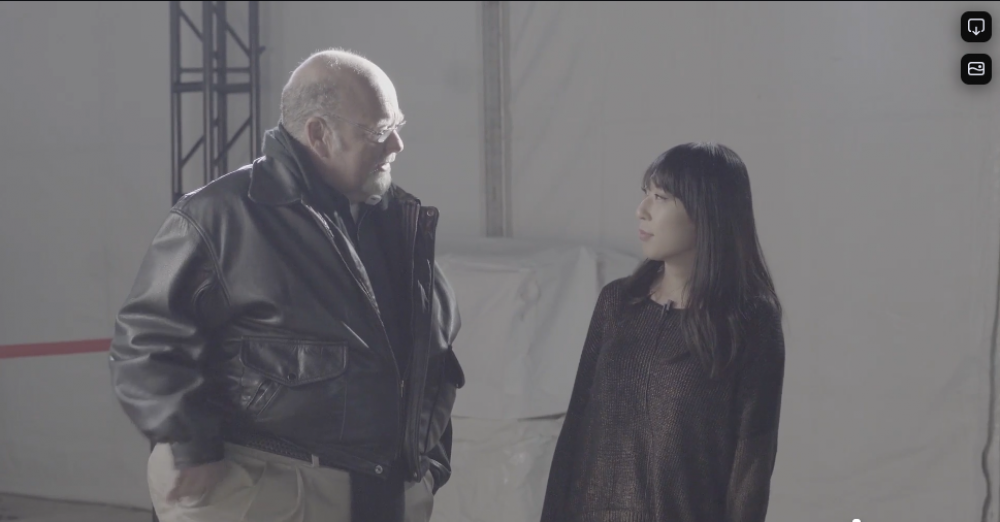 Thanks for reading. Be sure to share this article and follow @chicagofoodmag on Instagram, Twitter and Facebook for more!