---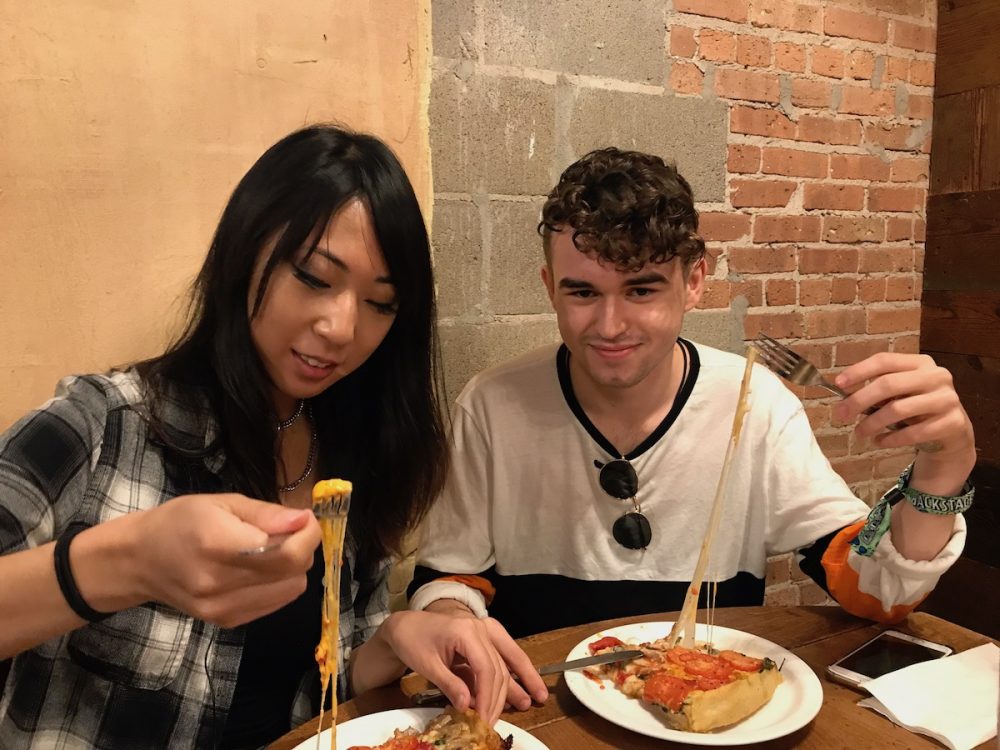 Every year, Lollapalooza brings together some of our favorite things about summer in Chicago: music, food, friends, and a great time all wrapped up into one awesome festival. For the first entry in our new series, CFM Asks, we tracked down a few artists playing in Chicago over Lollapalooza weekend to ask them about their music, Lolla, and of course...food.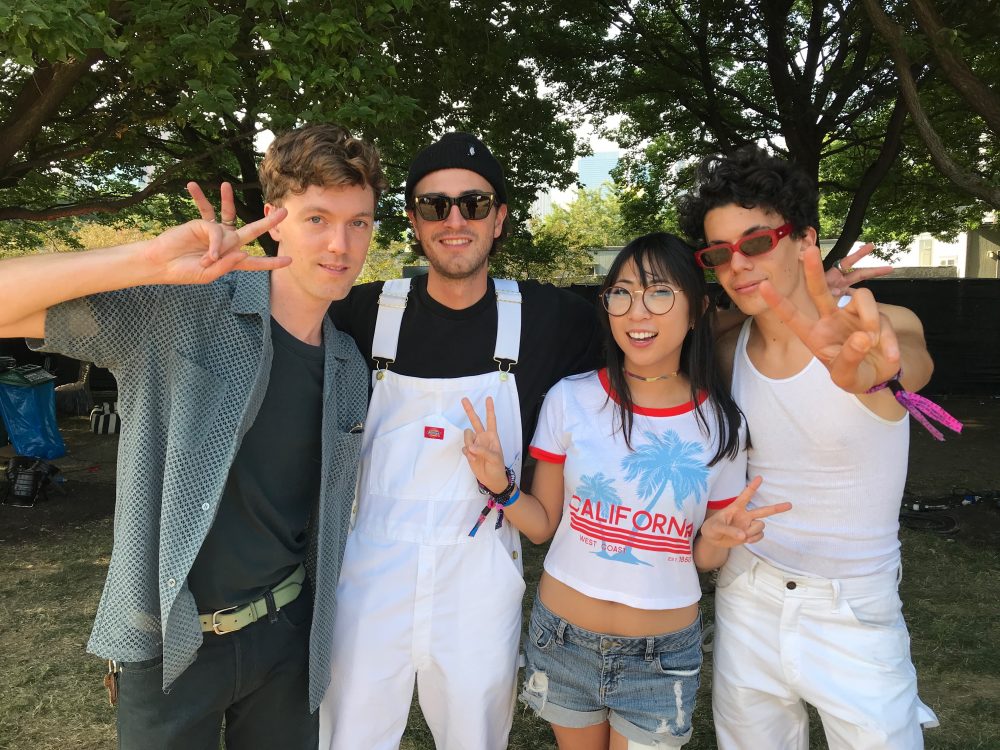 If your latest track was a flavor of ice cream, what would it be:
Kayzo: ...Let's do something crazy...what's a crazy flavor of ice cream that's good? Something dense, that's dense...I would say it would be a mixture of maybe some, triple dark chocolate, but then throw on something kinda crazy on top, a weird topping. I would say like some sour worms or gummy bears, just something kinda weird on top…
CFM's Melissa: Do you bite the heads of gummy bears first?
Kayzo: What? Do I bite the heads of the gummy bears off? No, I don't. I'm sorry. I will now!
…...
Mikul (Autograf): Matcha, not only because it's one of my favorite ice creams but our music has lots of organic elements (the earthy flavor of matcha) mixed with more modern electronic dance elements (the sweet modern take of matcha ice cream).
….
Jordan (Mainland): ...What would it be like...It would be like, a very minimalist ice cream flavor.
Alex (Mainland): Like a mint chip.
Jordan (Mainland): Yah, I was gonna say pistachio, like something green. Like matcha. Actually, no, cuz I like pistachio better. Yah, that's pretty spot on.
…...
Animalé: ...Rocky road. Or something very hard and flavorful, so..yah, rocky road.
…...
DNMO: Mint chocolate chip. Or cookie dough. Maybe a blend of both, you know, when you stir it and it melts a bit?
Kayzo: ...So gross. I don't eat them anymore, but I ate them like three months straight, as a snack.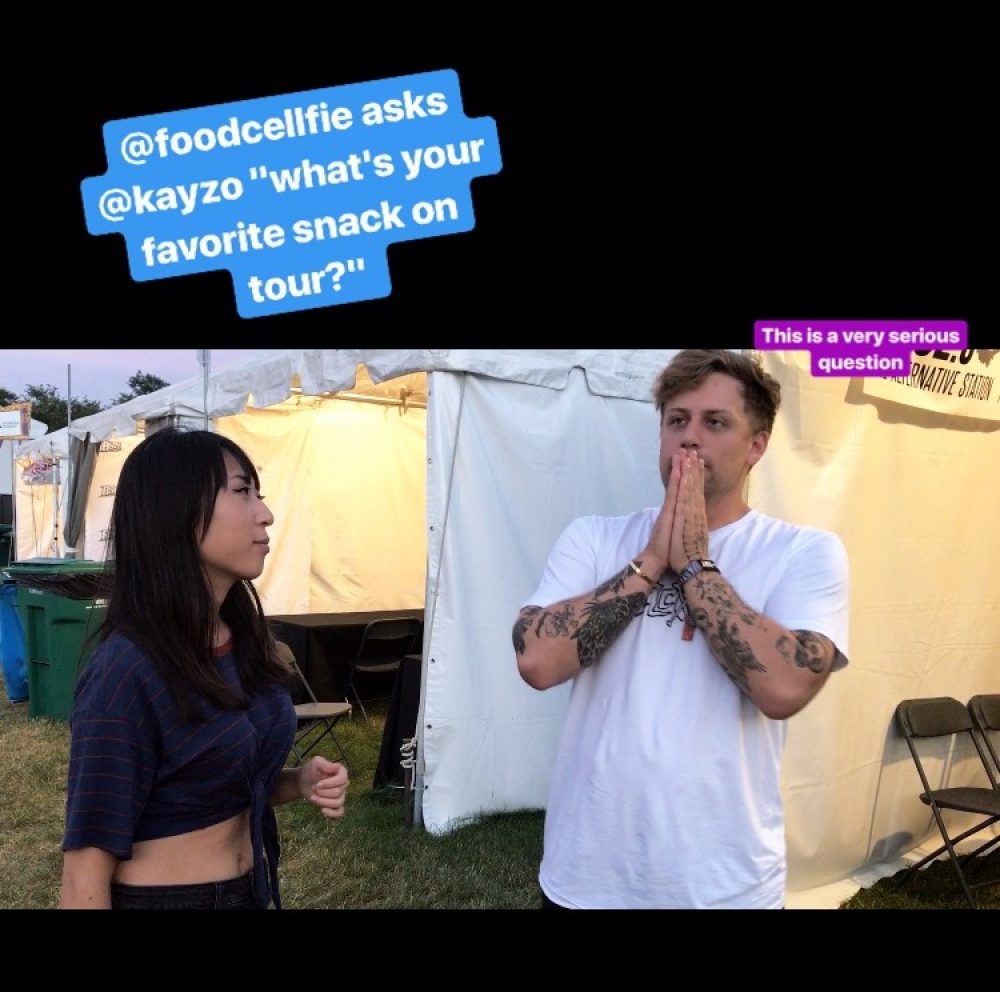 So what's your favorite on-tour snack?
Kayzo: Hmm I would say...cuz I just switched my diet up, I don't eat meat anymore, so...for my last tour you know what I was eating a lot of...I don't know why but I got a kick on Cheez Itz! *laughs* So gross. I don't eat them anymore, but I ate them like three months straight, as a snack.
…..
Mikul (Autograf): I eat a lot of quest bars and smoothies when I need something quick to fill me up. We also have plantain chips, sweet potatoes, jerky, avocados and sea salt...But when it comes to favorite snacks it's going to be anything more specific to where we are or something that might not be available anywhere else in the world.
…..
Jordan (Mainland): My most favorite on tour snack, from the most random gas station in the center of the country is original Corn Nuts with hot sauce.
Alex (Mainland): Chili-cheese Fritos.
Corey (Mainland): I have to admit...Flaming Hot Cheetos!
Jordan (Mainland): See, we all had spicy things, we're a spicy band. *courtesy laugh from rest of band*
…..
Animalé: I really like mochi ice cream. I mean...not him! The ice cream. *laughs and points at Mochi the dog, also present in the interview* I love mochi.
Alex (Mainland): I don't like weird meats.
CFM's Melissa: What's weird meats?
Have you tried any Chicago food yet, like deep dish pizza?
Kayzo: Lou Malnati's is one of the spots my manager got me on...he took me to Lou's and I can barely even eat two pieces because it's intense! The first time I ever had it I thought I was gonna have a heart attack. We had just gotten off the plane and I was so hungry I ate like half a pizza, half a deep dish...Chicago deep dish! They do it right but you gotta be careful! *laughs*
.....
DNMO: Well I just smashed through almost one deep dish pan, right? It's delicious.
.....
Animalé: Ahh..I like thin crust!! Aaah! I'm sorry!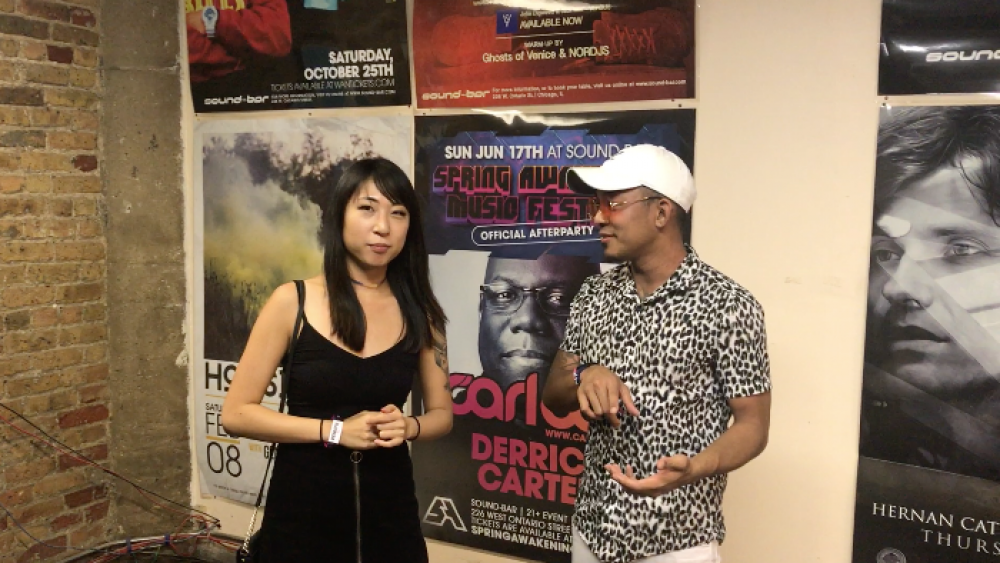 Who's the most and least adventurous eater in the band?
Jordan (Mainland): I feel like Corey is the most adventurous eater.
Alex (Mainland): I don't like weird meats.
CFM's Melissa: What's weird meats?
Jordan (Mainland): Like..live fish. I've had balut**. Balut is crazy. I get pretty adventurous too though.
.....
Mikul (Autograf): Jake always says he'll try anything once and I am usually down to try almost anything. Louis does an auto-immune paleo diet now, so it really limits him as to what he can eat...but as long as it falls within that he will eat it (barely anything actually makes the cut though).
**Balut is a duck embryo that is boiled and eaten from the shell.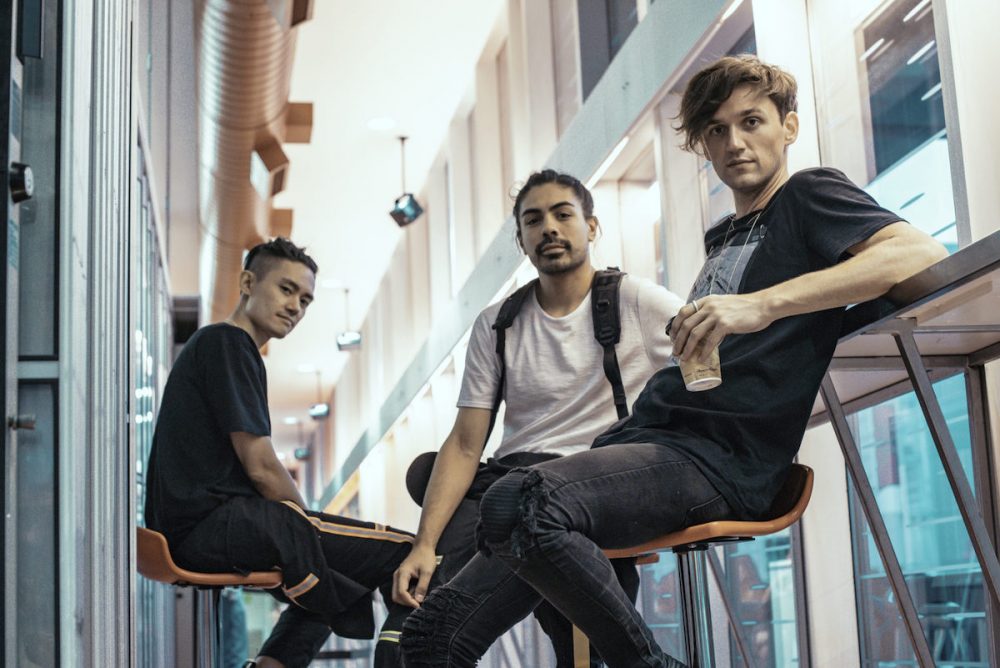 What's your favorite Part about Lollapalooza weekend?
Jordan (Mainland): The crowd. The crowd was awesome. You guys were amazing. So thank you!
.....
Mikul (Autograf):  I was born in Chicago so to be back where I am from playing such an iconic fest I used to attend is an amazing feeling along with having my mom be able to come out and see us play.
.....
DNMO: Seeing everything come together into the final stages of production is so great. Also if anyone brought pasties** from home to my show I would be…*shakes his head in happiness*
**British food he misses most from home
.....
SO to recap, all of the artists we met to were totally down talk about food! Maybe someone should start doing food/music pairings just like one would with food/wine? But then again, who doesn't love talking about their favorite snacks??**
Thank you for reading! If you dig this feel free to share everywhere and follow us at @Chicagofoodmag on your social media channel of choice. 
**No one, that's who...