---
Classic seafood restaurant Lawrence's Fish & Shrimp marks its 70th anniversary this year. The milestone would be impressive for any business, but in a year that hit the restaurant industry with unprecedented challenges and closures, it's especially meaningful to the owners. In honor of National Fried Shrimp Day (today!) we spoke with President Kurt Schweig.
CFM: How has COVID impacted you this year?
Kurt: We've always had a strong carryout business so remarkably we're up compared to last year. But we're feeling the stress from changing regulations and disruptions to regular life. We have always worked hard to do right by our guests and crew, but this year raised the stakes. We don't take anything or anyone for granted and remain very thankful for the continued success of the business.
CFM: Delivery services have been in the news a lot, are you using them?
Kurt: We have to, consumers want delivery. But the fees and spotty service are frustrating. We worked hard to give our guests more convenient options to order directly from us and streamlined our menu and operations to help guests get in and out quickly. If people can, order direct and pick it up, you'll get the best value and service.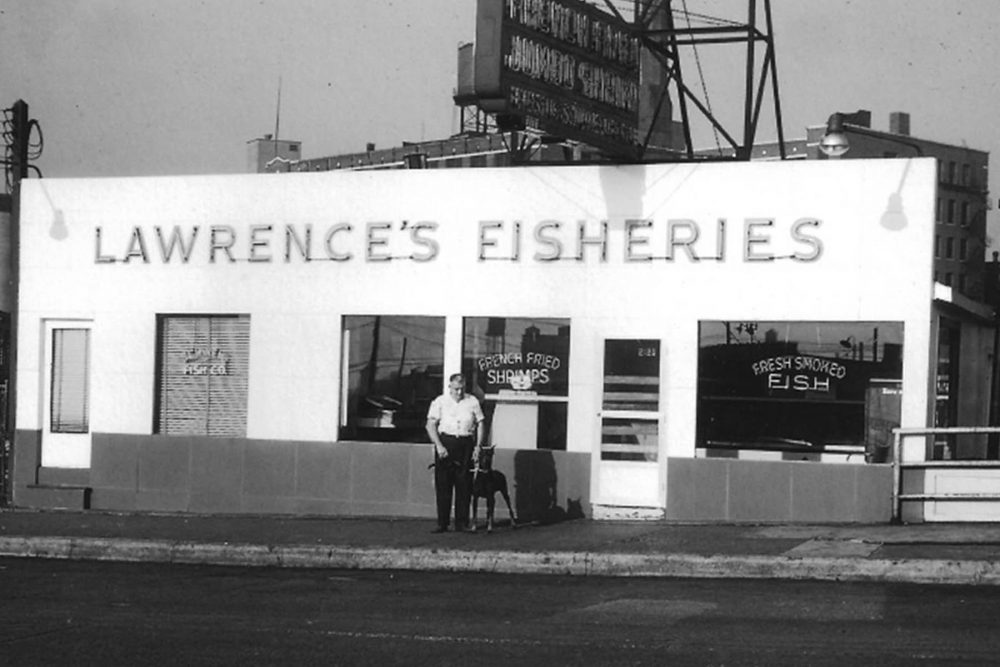 CFM: How did the restaurant first start?
Kurt: My grandfather, Lawrence Schweig, started it. He was a first-generation American who spent years working his way up at the Fulton Wholesale Market, but he dreamed about having his own business. The year was 1950 when he opened a small store front on Canal Street, in the same spot the restaurant sits today. From the beginning, Lawrence's perfected and served a family recipe for fried shrimp and hot sauce that is our most popular offering to this day.  
CFM: Chicago has its share of storied restaurants, what sets Lawrence's apart? 
Kurt: It's hard to put in a few words. There is an uplifting energy to the place. Sure, the food is legendary and we treat our guests like family, but it's a feeling you get as you walk into one of our four locations. When you come to Lawrence's, you know you are in for a treat, something special. And we're open 24 hours a day at the Canal location, so we're here whenever the craving for that feeling strikes.
CFM: How are you celebrating your anniversary?
Kurt: As a team, we have so much to be proud of and celebrate. But like so much else this year, we've had to adjust our plans. We're keeping it low-key and online – sending gifts to fans and sharing lots of great historical photos and stories from our archives. Hopefully we can have a big celebration next year for our 71st anniversary.
On Monday, December 21st, for National Fried Shrimp day, get a free half pound of shrimp when you buy a full pound. Lawrence's is open regular business hours for carryout and delivery. Learn more at chicagoshrimp.com.
To learn more, find Lawrenece's on social media at:
Facebook: www.facebook.com/lawrencesfish...
Instagram: www.instagram.com/lawrencesshr...