---
Q-BBQ has been creating regionally inspired BBQ and comfort food sides from their three Chicagoland locations; smoking their meat low and slow for up to 22 hours. They've recently begun weekend brunch service at their Lakeview location, focusing on meaty mains with eggs and classic sides turned into sweeter brunch staples. We recently stopped by and photographed the evidence:
We started out with the Q-Tine, a BBQ Poutine of potato fries topped with brisket gravy, spicy sausage, cheese and eggs.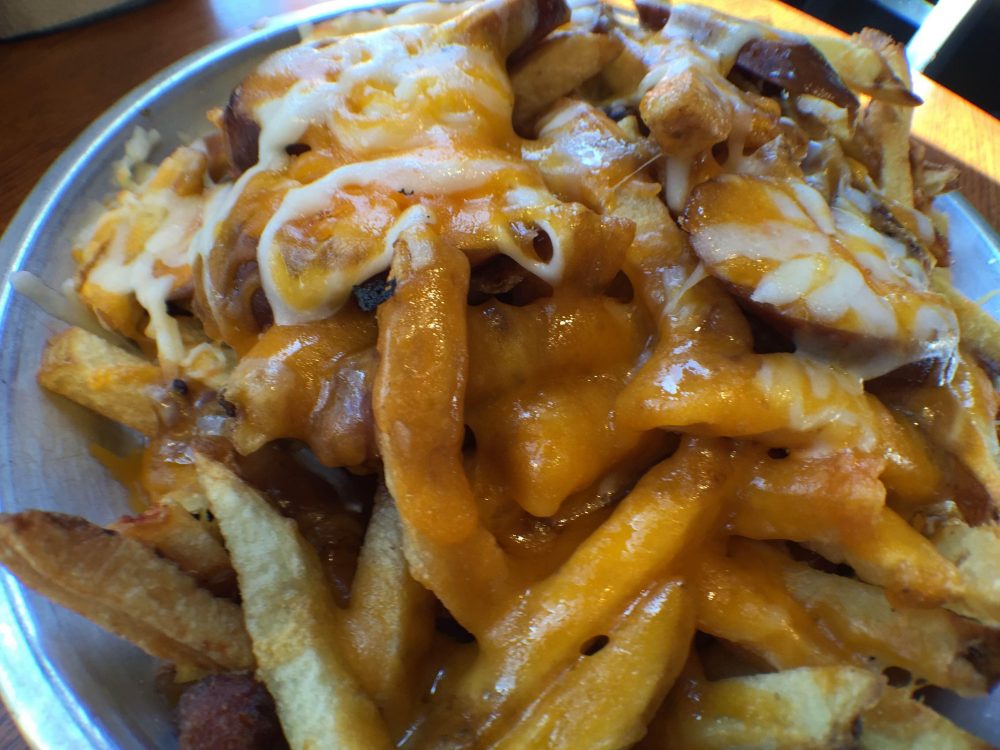 Up next, Q-BBQ's riff on the southern staple, Chicken and Waffles. Hickory smoked bacon is always a nice touch.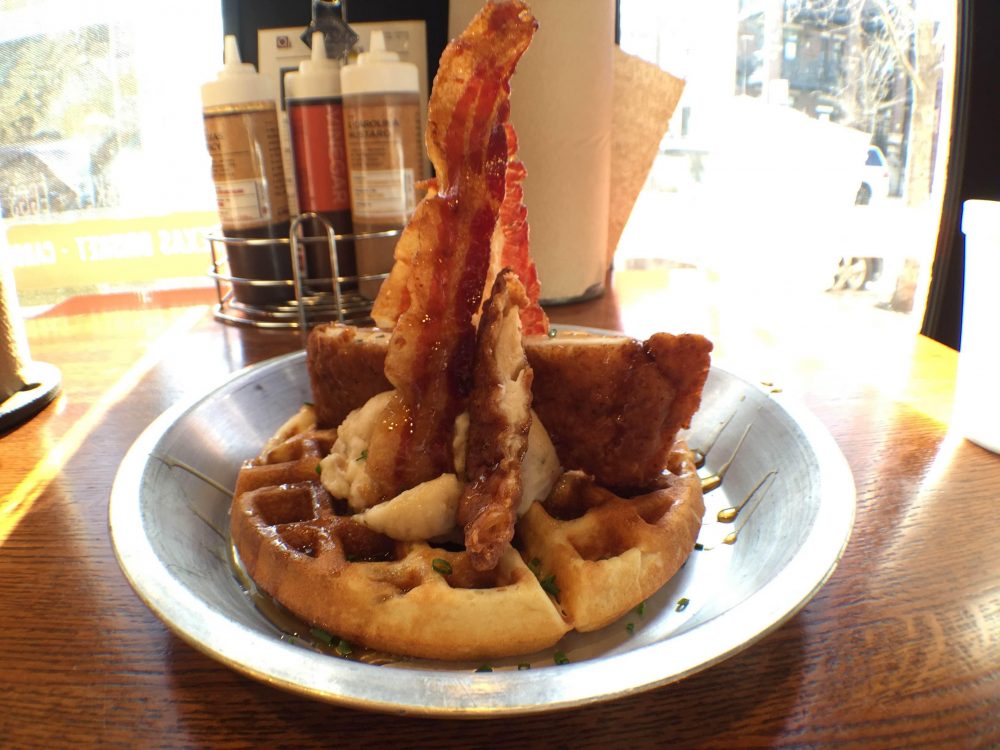 We had quite a brunch feast on our hands at Q-BBQ
The Burnt End Hash is 24-hour smoked burnt ends with potatoes, red onion, fried brussels sprouts, roasted corn, black beans AND topped with 2 eggs, any way you'd like them.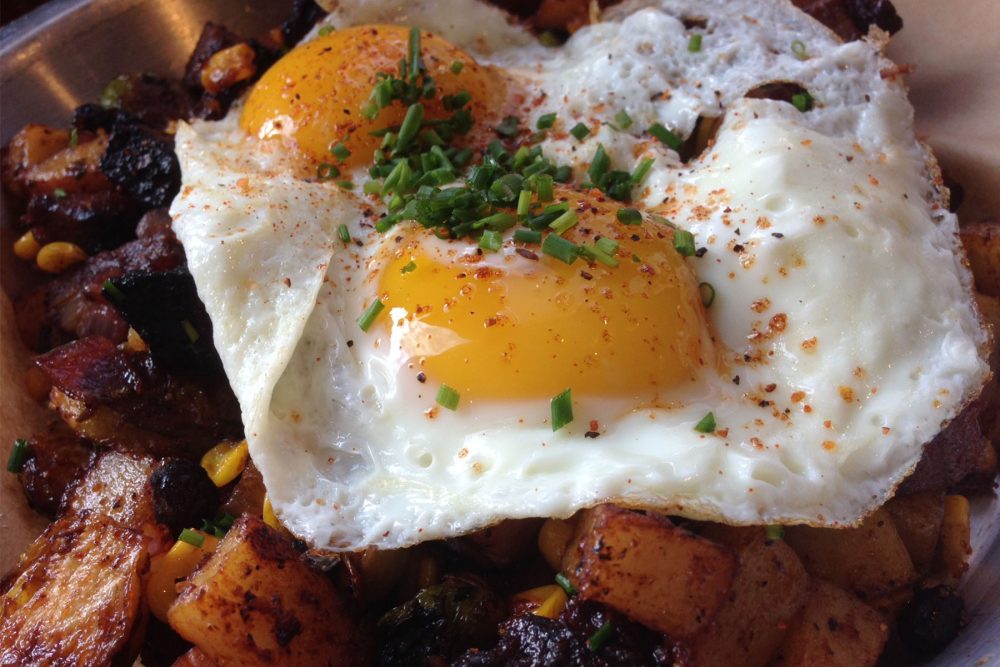 Up next, the Cornbread French Toast, a southern inspired take with thick cut cornbread topped with smoked syrup and bacon.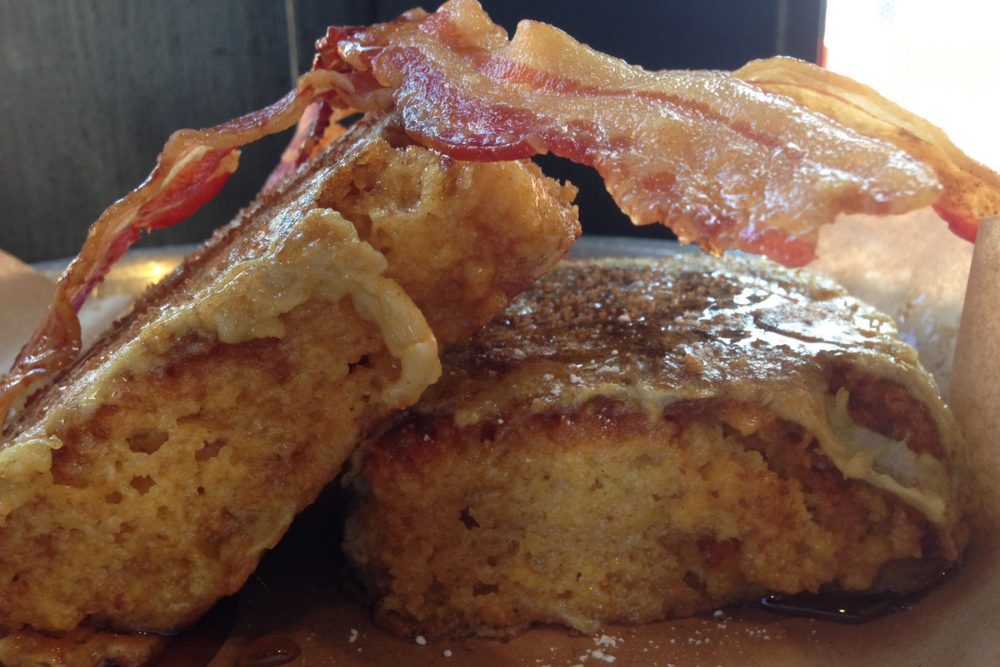 The Brisket and Eggs are simple and just what you need. 22-hour smoked brisket with 2 eggs over easy and served with brunch fries.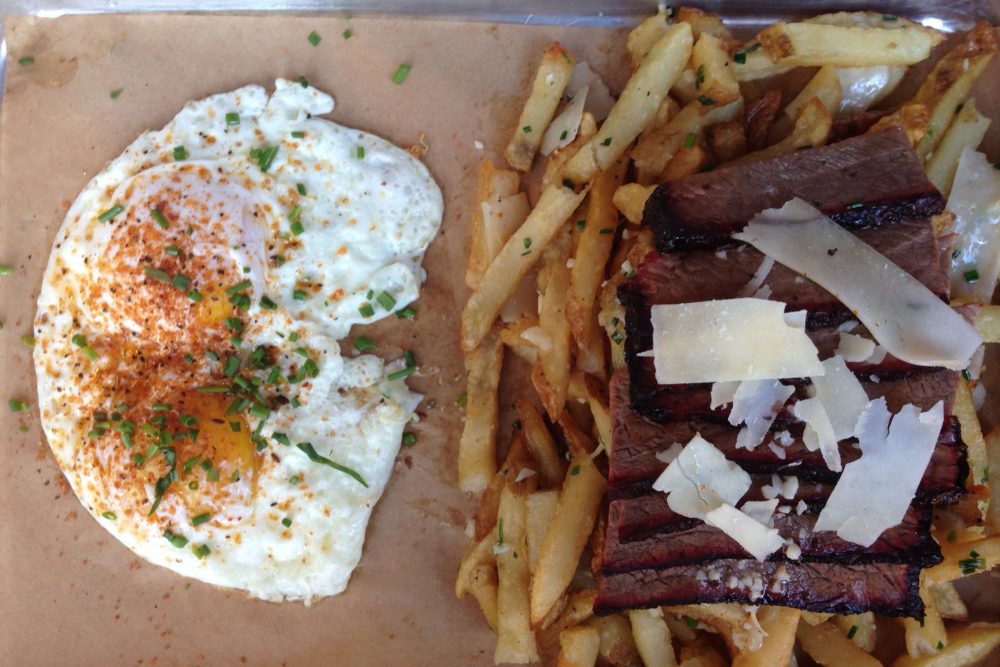 Breakfast tacos are never a bad thing and Q-BBQ drops spicy pulled pork on to corn tortillas and brings the heat with eggs, black beans, jalapenos and corn #tacosrule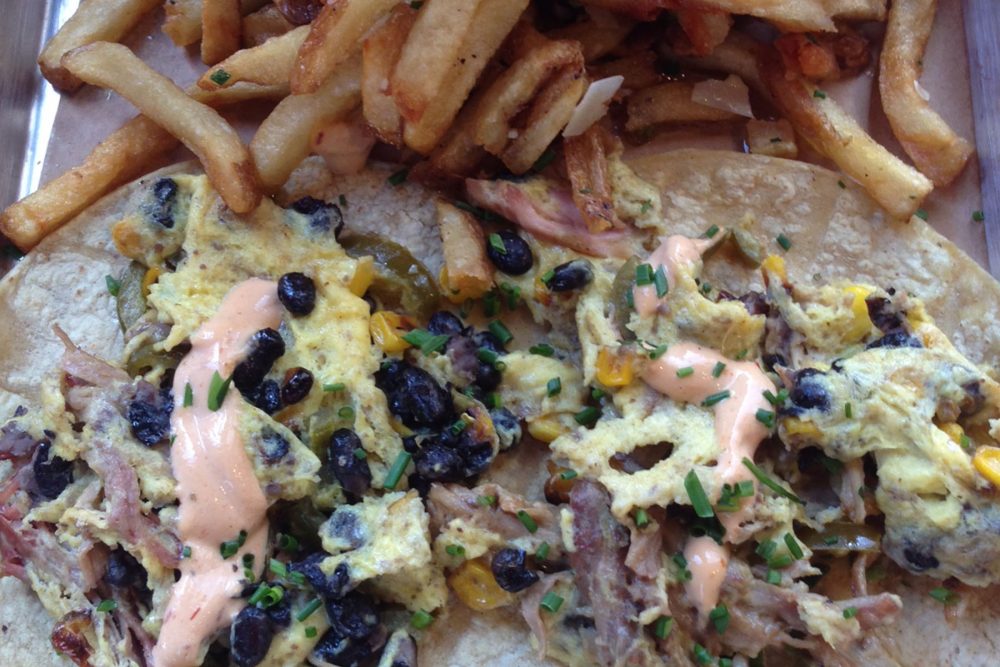 And to finish our brunch off before another much needed weekend nap, Q-BBQ offers a selection of Brunch Sandwiches with a choice of smoked meat on a brioche bun and topped with an egg. First up was the Pulled Pork Sandwich with Gouda: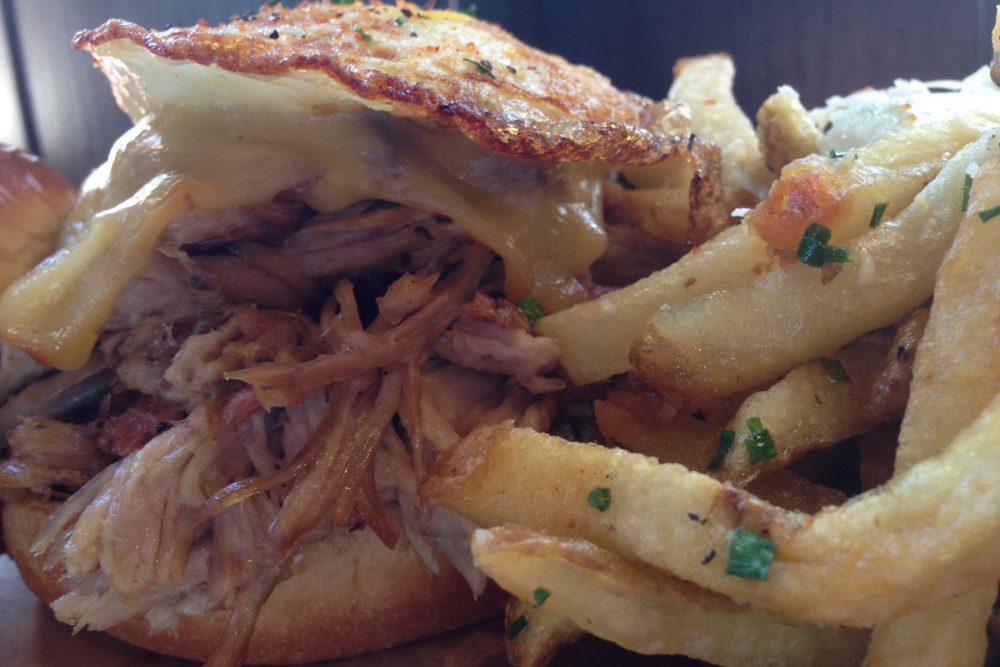 And we couldn't forget the Burnt End Sandwich with Mozzarella.