---
The last days of summer can be bittersweet. We trade street festivals for indoor markets and tailgating for game day bar parties. Yet nothing quite replicates dining outside. Before the weather gets the best of us and we move back inside, follow along as we dig into weekend brunch on the patio at 90 Miles Cuban Cafe. One of three 90 Miles locations in Chicago, their spot on Armitage is tucked along the southern end of Logan Square, with a lively triangular outdoor patio - offering Cuban fare and a BYOB option. 
But first, coffee. An Americano to be exact; a double shot of espresso to help ease into the menu while we take in the sounds of the neighborhood on a sleepy Sunday morning. 90 Miles offers a tidy brunch menu with a focus on Cuban inspired egg dishes, either in a starring or complementary role. A variety of sandwiches highlight the options along with Cuban twists on toasts and hashes. For your adult beverage needs, outdoor bloody mary and aqua fresca bars are provided for all the mixers. Additionally, the standard 90 Miles lunch & dinner menu is available during brunch hours to help round out your experience - and if you're like us, black beans, white rice and plantains are a welcomed sight any time of day.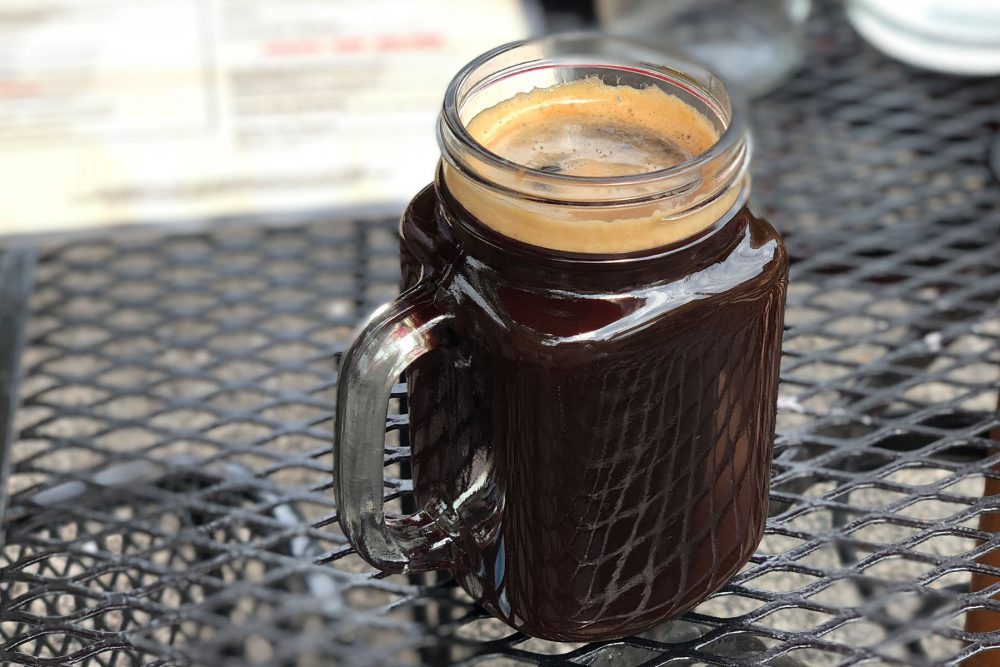 Up first, Mariquitas, a classic Cuban snack of plantain chips with a side of mojo de ajo. The Mariquitas are made with green plantains then thinly sliced, fried in hot oil and sprinkled with salt. The mojo de ajo delivers a citrus-garlic sidecar to balance the salt from the chips.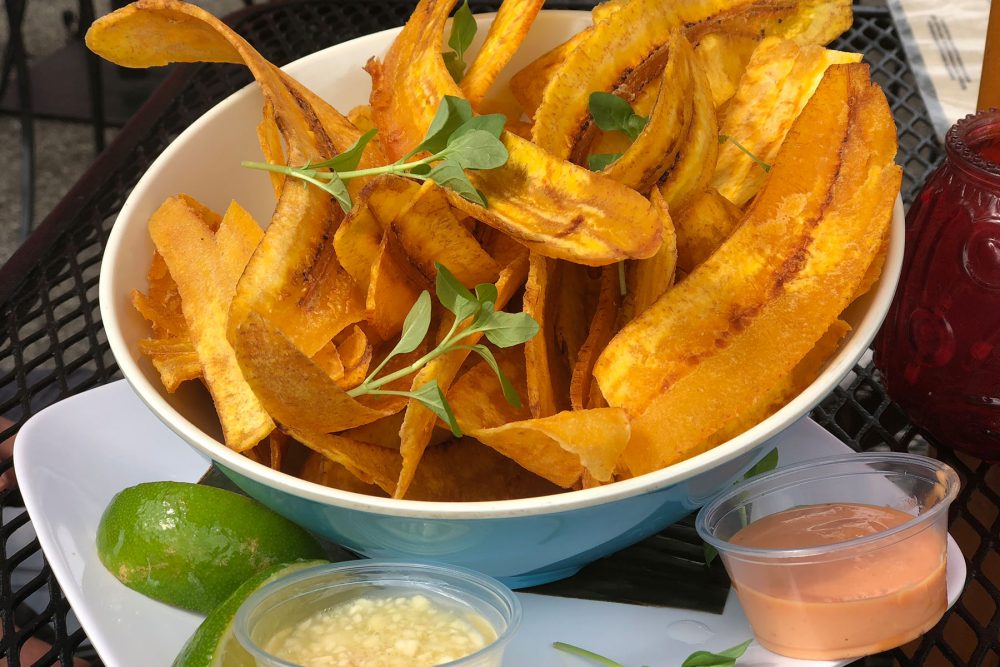 Before we dive into eggy goodness, a pan of empanadas graces our table. This traditional street food arrives in a 3-pack adorning a newspaper lined tray with dipping sauces included. Lightly fried dough envelopes a variety of fillings, in this case we partake in chorizo & goat cheese, angus beef and chicken. Each hand held empanada is stamped and color-coded so you know what you're getting yourself into. A nice touch for a forgetful diner.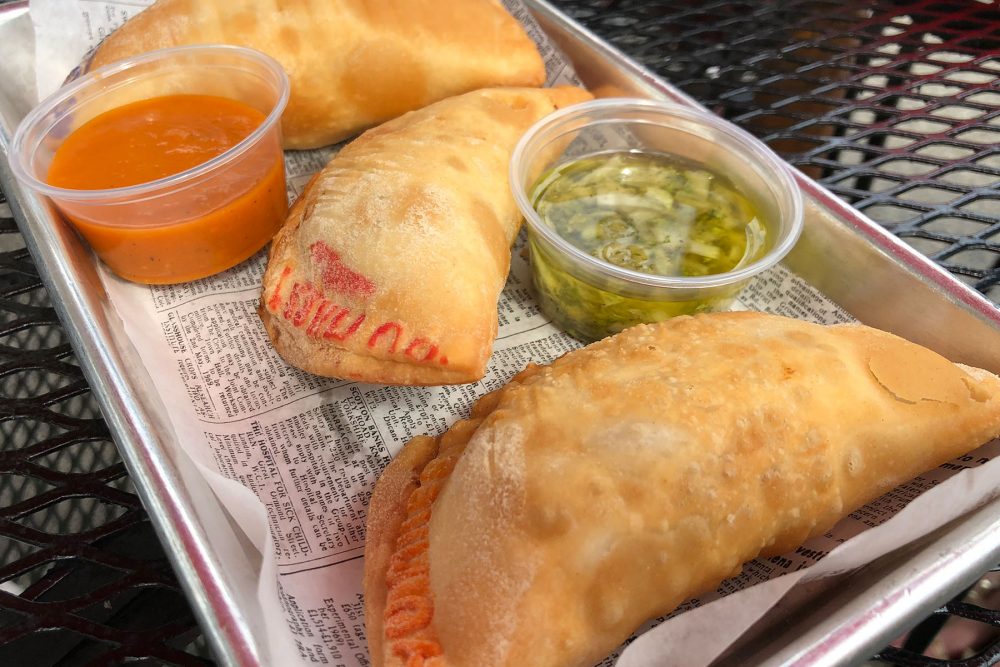 Avocado Toast has been a social media darling in the past few years. And for good reason. Smashed avocado mixed with herbs or spices on a crusty piece of bread makes for a colorful and like-worthy photo. 90 Miles' take on the new classic layers avocado and mixed greens on toasted panini bread and then tops two fried eggs with sriracha aioli. If that wasn't enough, the signature Cuban trio of arroz blanco, friojeles negro and maduros rounds out the dish.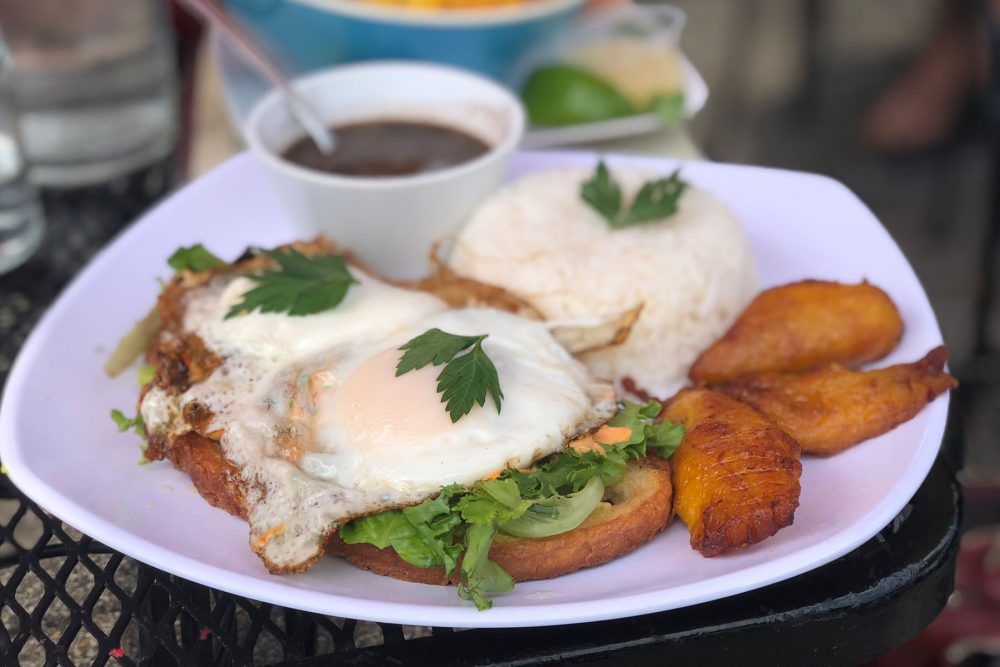 A quick break to replenish our caffeine fix. This time a Cafe con Leche - a single shot of espresso with cane sugar and steamed milk.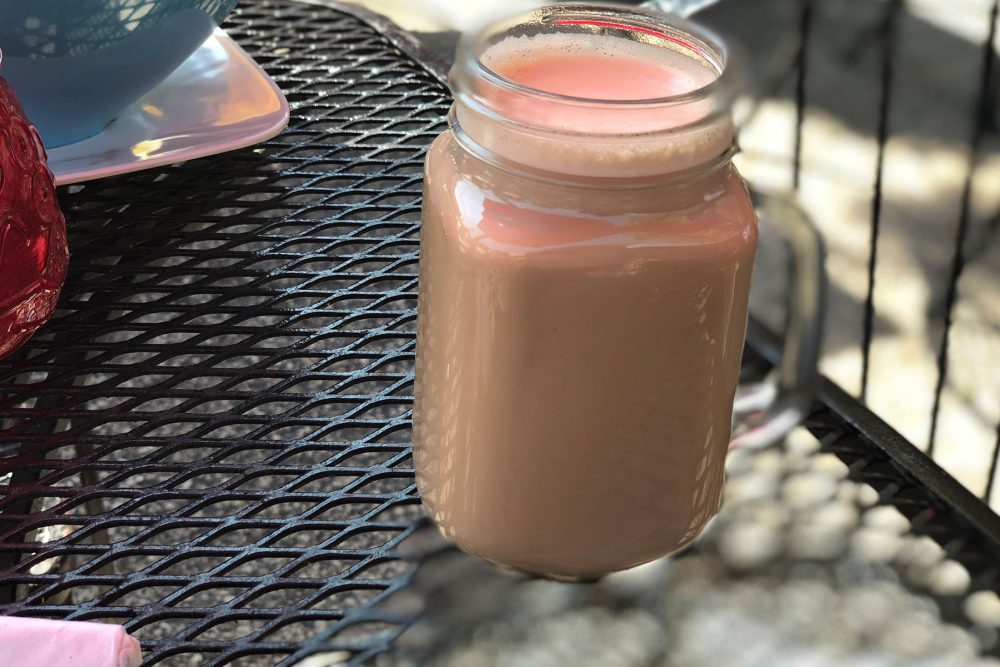 No brunch is complete without a worthy breakfast sandwich and 90 Miles has what you need. And a big sandwich needs a big name. The Armitage Scrambler Sandwich takes French bread and stuffs it with scrambled eggs, bacon, tomato, onion, cheese and avocado. Fortunately, the sandwich comes pre-sliced in half and with a generous side of chips.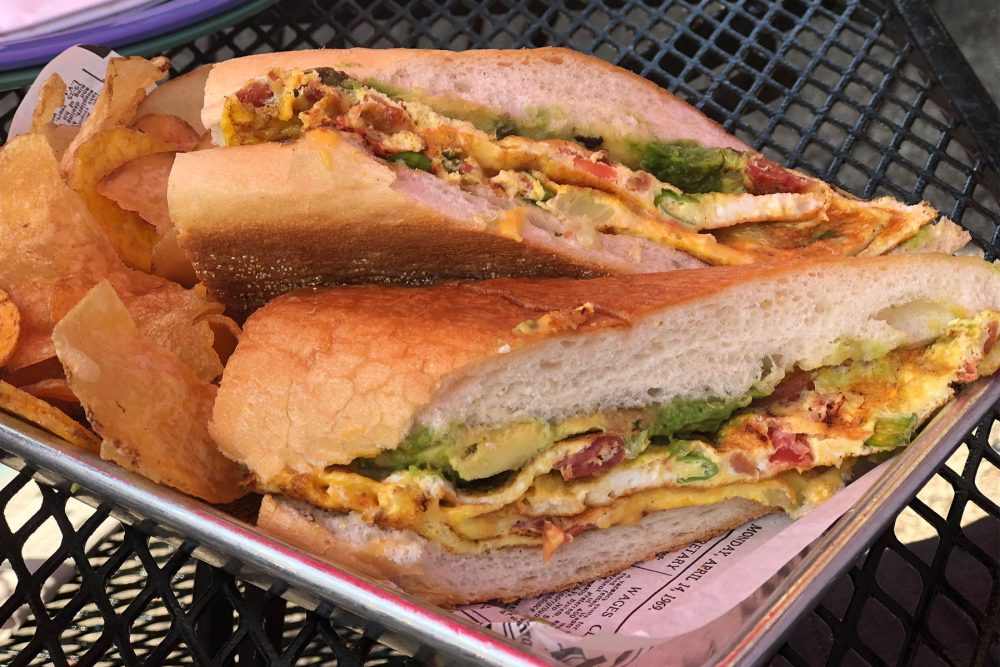 And with brunch coming to an end, 90 Miles' guava pastry provides a sweeter moment to a savory midday feast.