---
Birchwood Kitchen is one of Wicker Park's enduring neighborhood cafes. Brunch-going Chicagoans line up for unpretentious fare featuring simple ingredients in a cozy interior. Regulars swear by the brunch menu, which is why a recent remodel and the addition of full dinner service piques our interest.
The new menu includes riffs on Birchwood Kitchen standbys along with a slew of new seasonal dishes. We've got some choice snaps from the new menu below.
Baked feta with tomato braised lentils and crispy shallots to start the night.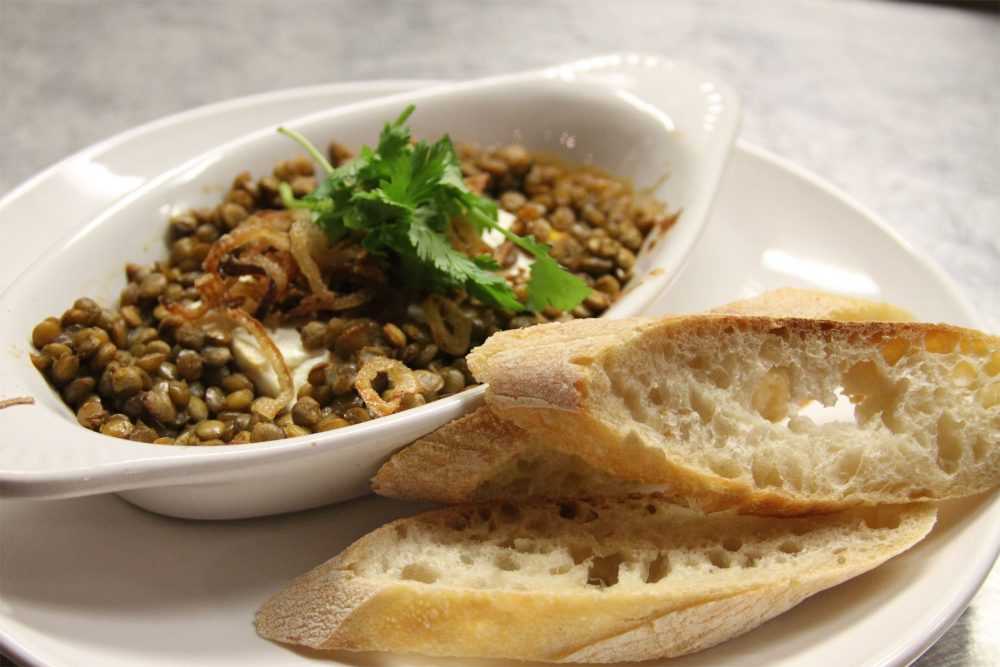 Since one appetizer is never enough, hot smoked salmon, goat cheese, chili spiced crispy kale on toast is next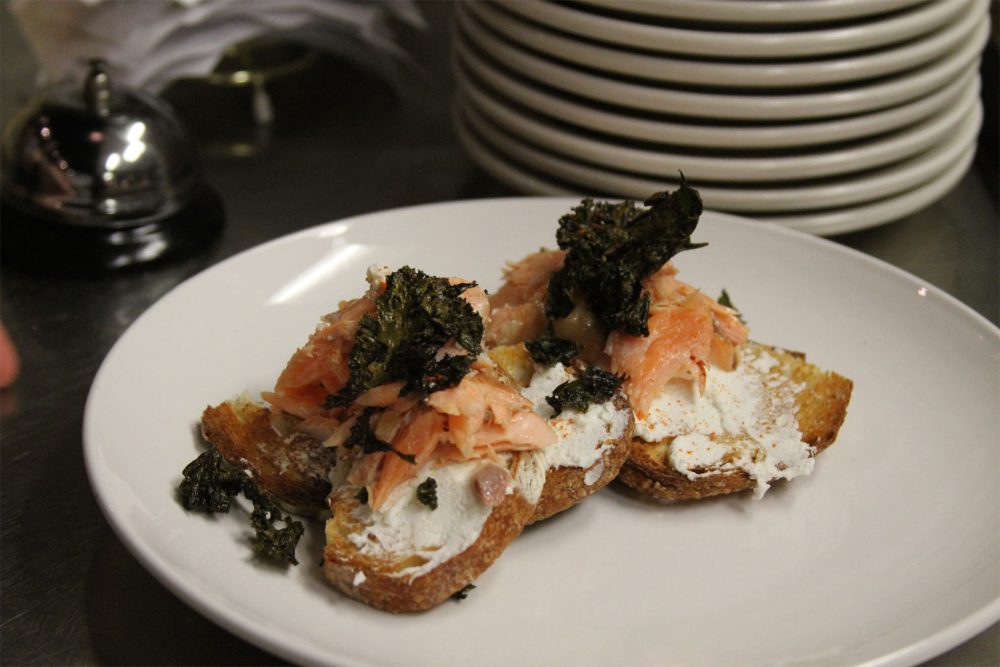 Chicken thighs braised in sherry and mustard with spaetzle, mushrooms and crispy kale as a hearty main.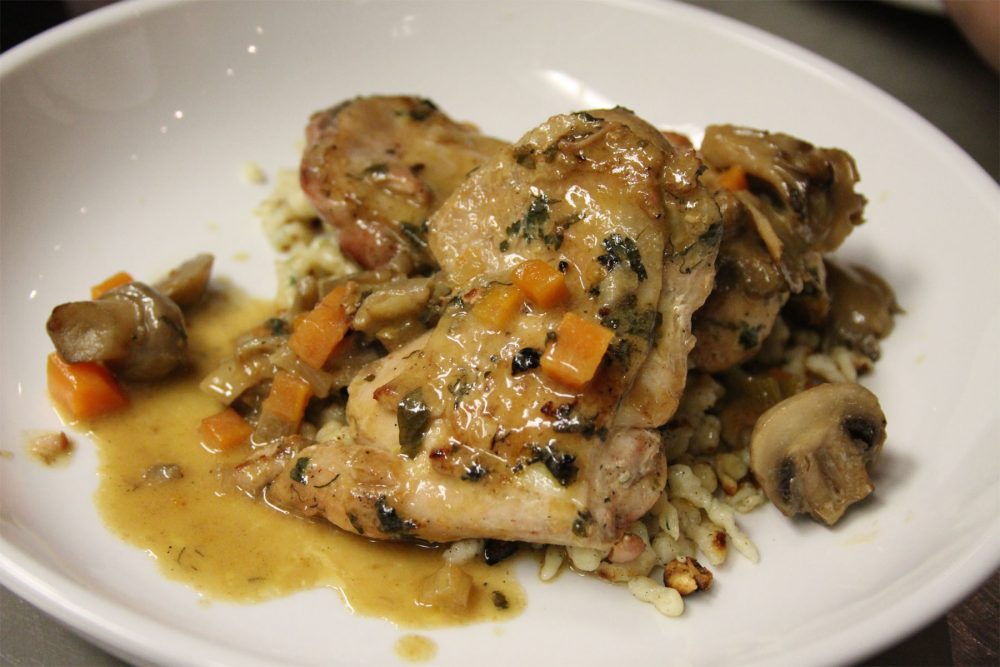 Savory cobbler if you can make it to dessert (it's worth an extra 30 minutes in the gym the next day).