---
The CTA stop at Morgan and Lake is a gateway to some of the best restaurants in Chicago. Turn one way and you'll hit Randolph Street, often called "Restaurant Row" due to its many high profile eateries. Turn the other way and you'll arrive at Fulton Market, where lauded restaurants like Next and The Publican make their home.
So which direction should you go? Actually, I recommend that you stay exactly where you are.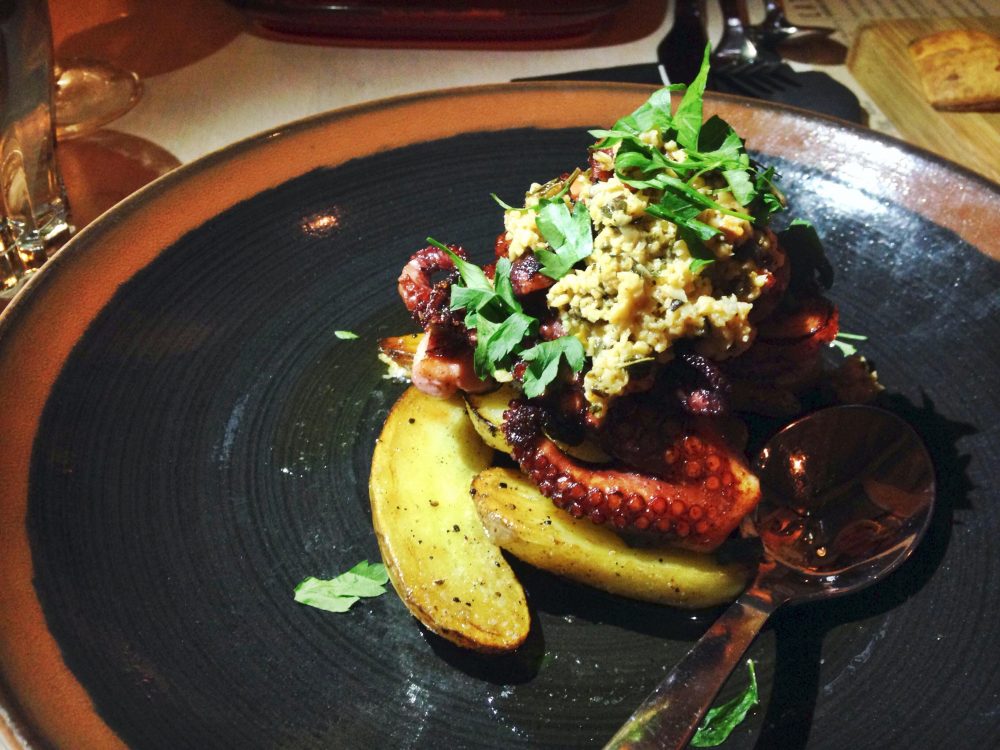 Just on the corner of Morgan and Lake is Bar Takito, a fun and vibrant restaurant with flavorful dishes and inventive cocktails that provides a perfect escape. Offering lunch and dinner through the week and brunch on the weekend, Chef David Dworshak serves up tasty Latin-inspired dishes that will transport you far from Chicago's changeable spring weather.
Tacos are available on every menu with four solid choices: pork belly with pickled jicama, coffee braised beef with queso Oaxaca, fish with ginger garlic custard, and Brunkow cheese with aji peanut sauce. Interesting flavors are packed into the tacos, right down to the tortillas. They come in flavored with turmeric, beer, or herbs.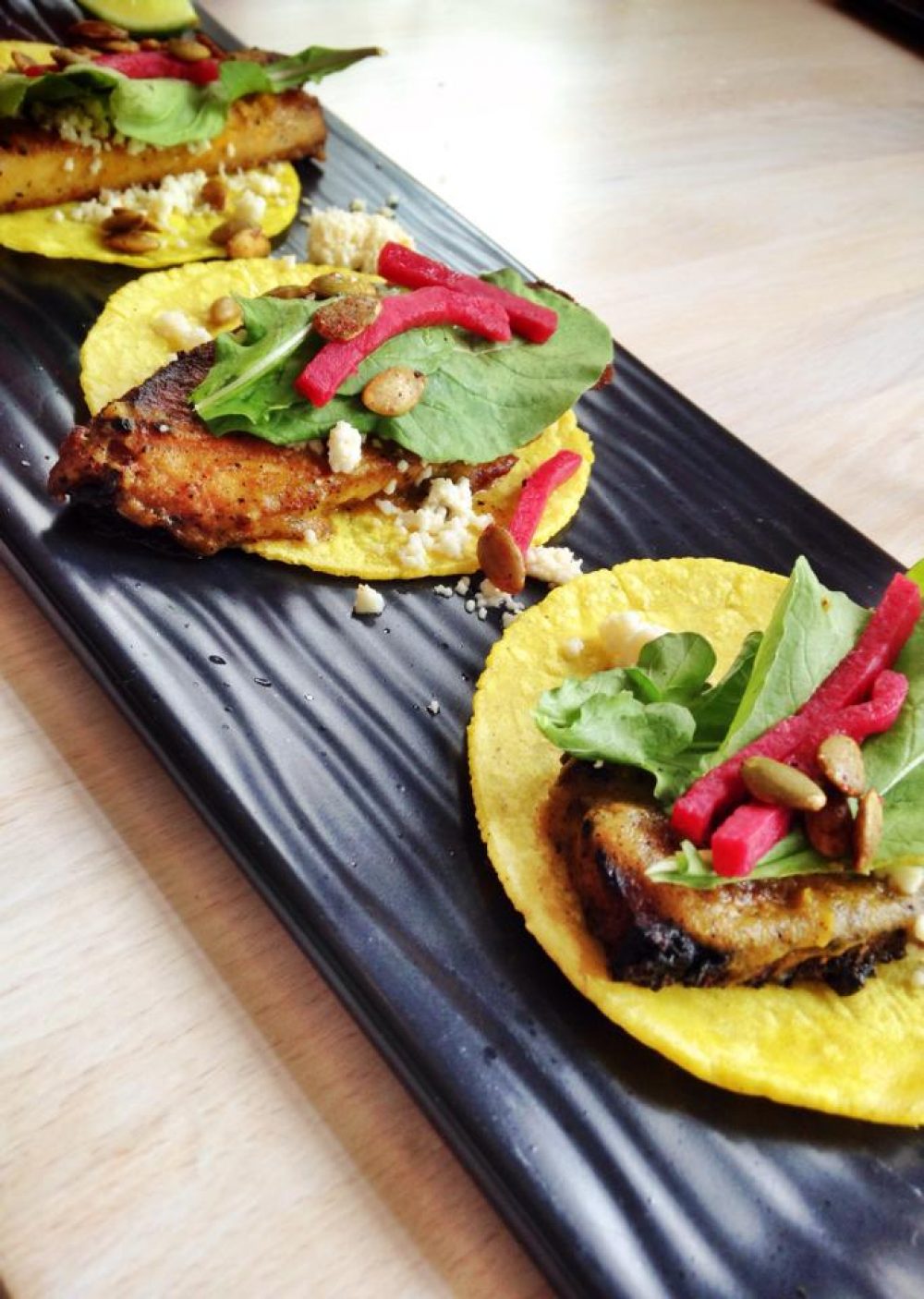 The menu expands for dinner, adding small and large sharing plates. The octopus a la plancha and papas fritas are great starters. If you are going big, the charred cauliflower is not to be missed. Vegetable-focused dishes sometimes seem like an afterthought, but Chef Dworshak has put plenty of love into this plate, loading it with green olives, pine nuts, arugula, and roasted mushrooms.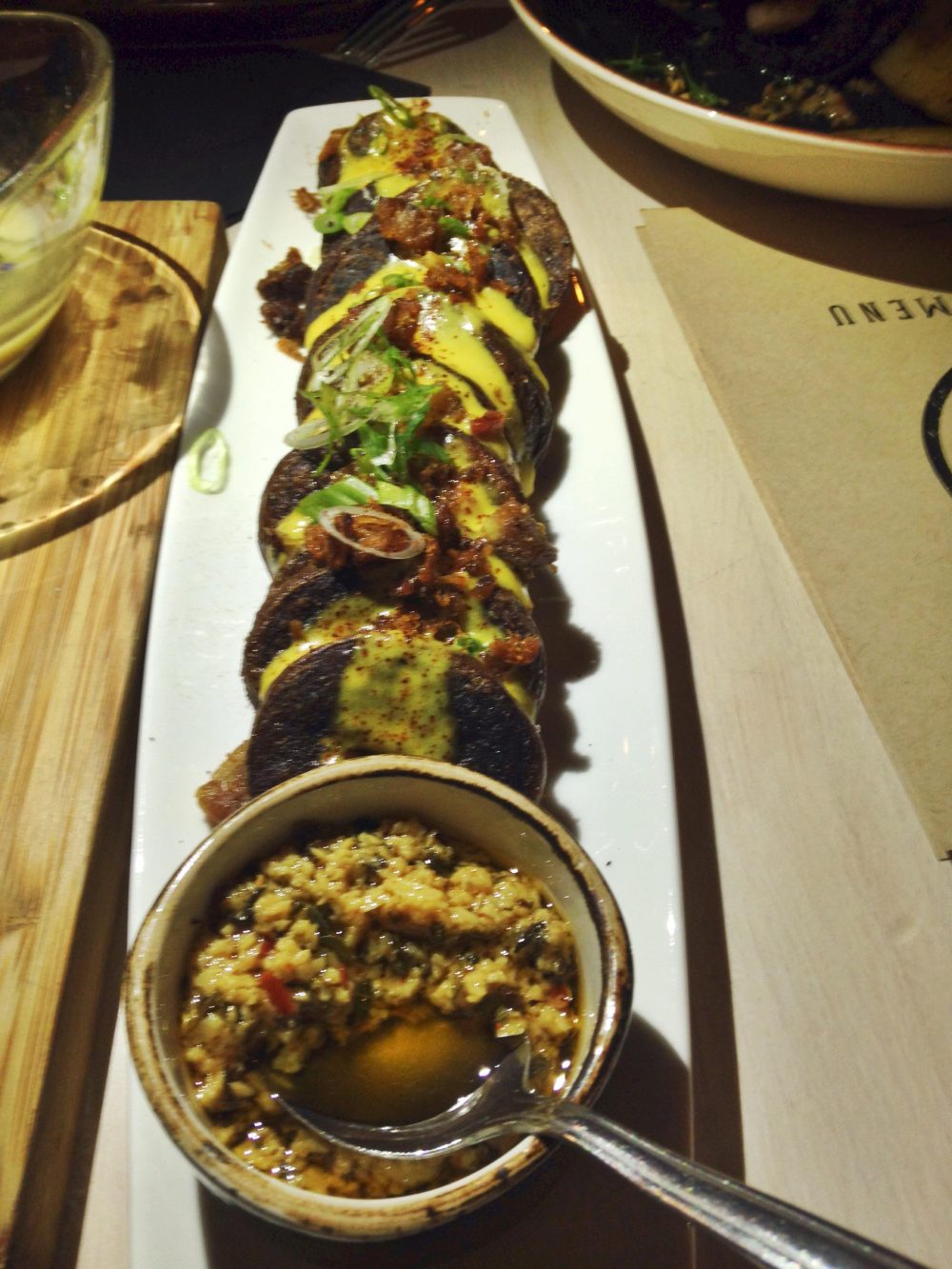 Bar Takito began offering brunch in January, and some of the unique items on the menu have established it as one worth checking out. Try a new take on steak and eggs – the sweet addition of their beer cheese arepa makes sure every tastebud is satisfied. And have you heard of pambazos? You'll want to be introduced to this incredible sauce-dipped sandwich.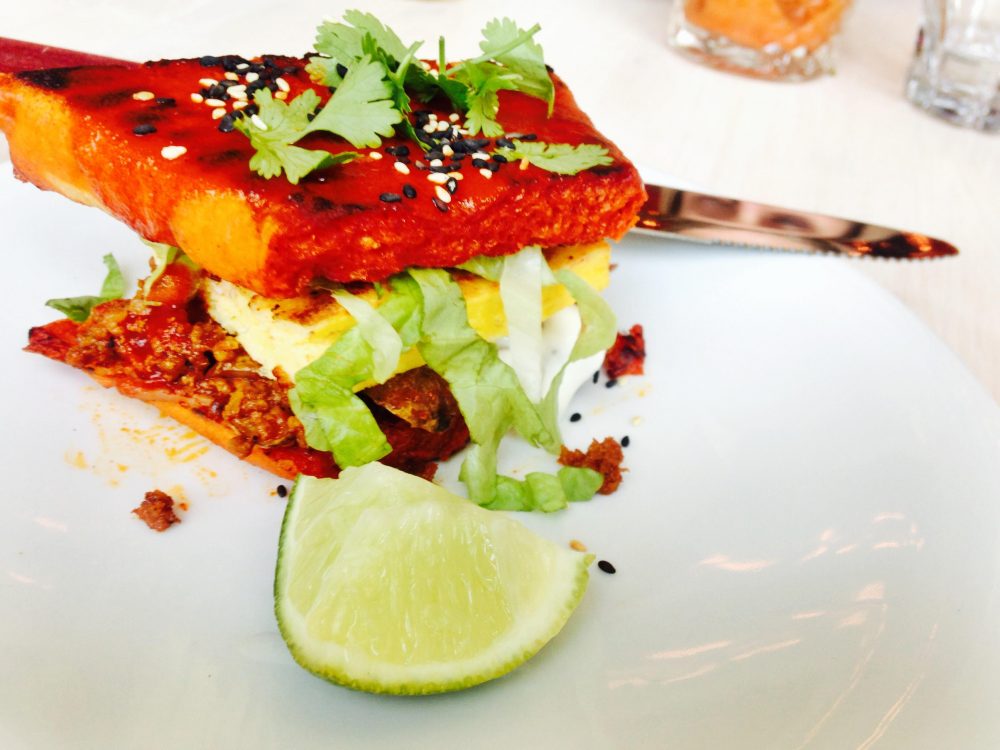 Don't forget to quench that thirst. Bar Takito has a creative cocktail program that delivers some surprising sips. Try the cheeky That's What They Called Me in High School, which makes good use of South American liquors and raspberry shrub. If you're in for brunch, go for the Avocado Shake; the healthy-sounding cocktail is delightfully light and creamy.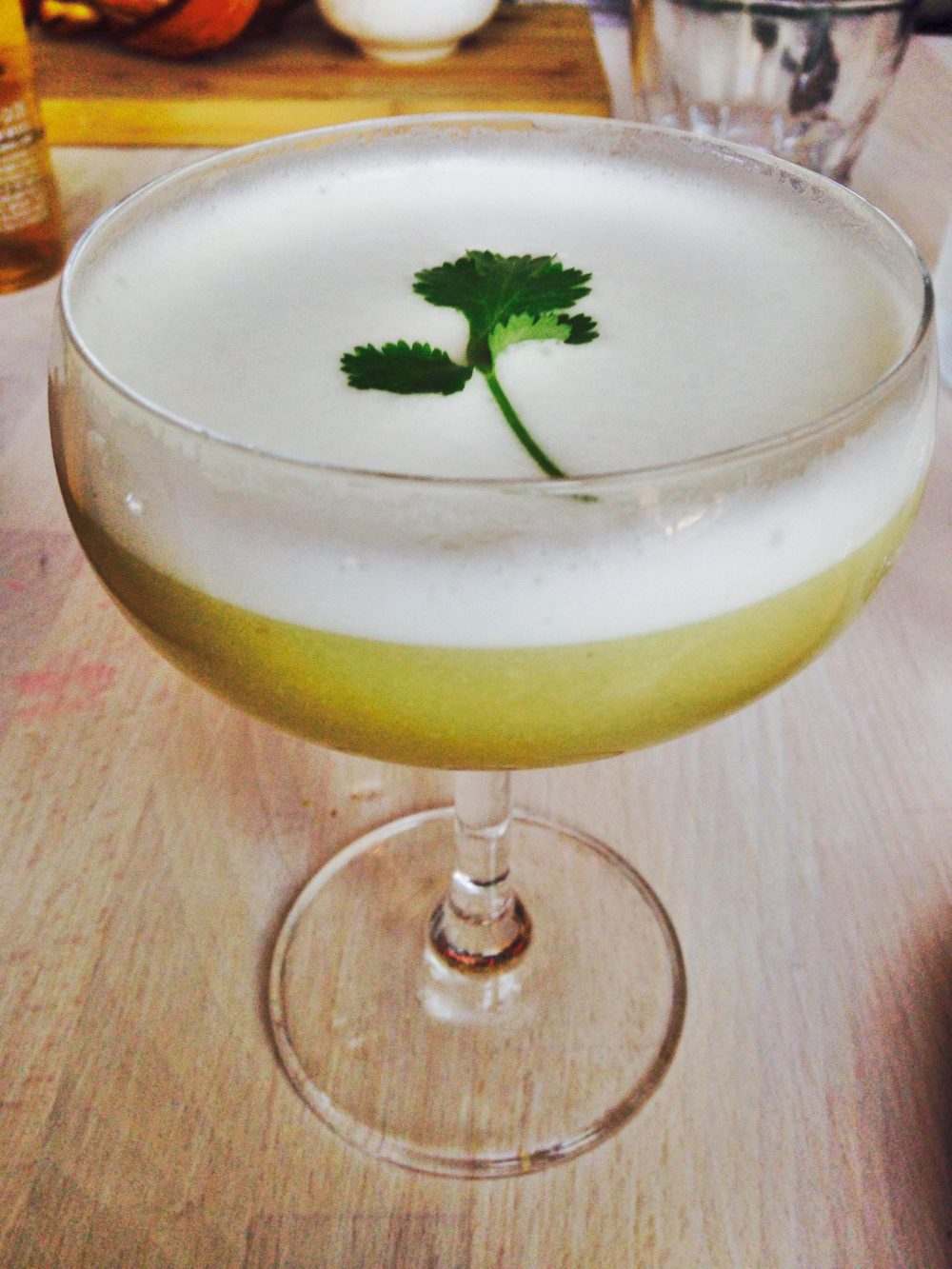 No matter what time hunger hits you (there's a late night menu too!), Bar Takito will awaken your senses and whisk you away. Pro tip: Make a reservation for 8pm on Thursday to enjoy the live music – it really completes the experience.
Check out some of the other delicious dishes below!