---
Restaurant Week in Chicago is a big deal. It's such a big deal that it lasts more than a week! This year, Ada Street, which is tucked into a sleepy corner of Noble Square, crafted a Restaurant Week menu inspired by one of the biggest meals of all, your last meal. And specifically, the famous last meals of some well-known and rather obscure criminals. Join us as we eat our way through and live to talk about it.
But first, a quick snack. Before we jump into the prix fixe menu an Ada Street staple, the crispy Black Eyed Peas.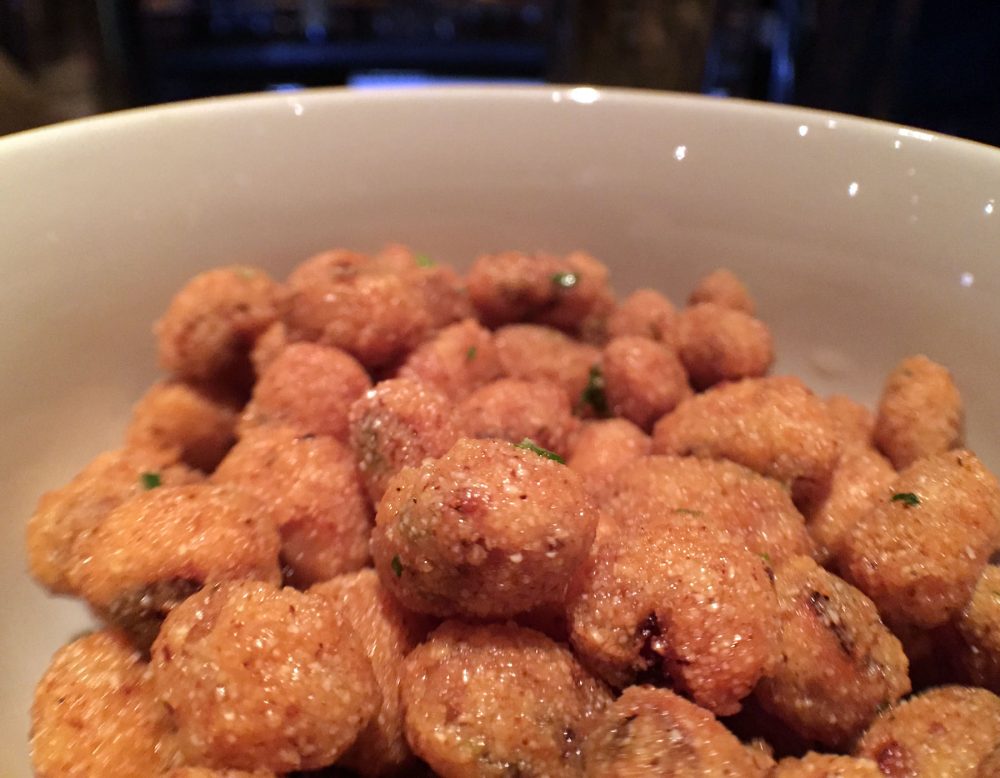 Pepperoni or sausage on pizza always has us feeling comfortable, Ada Street riffs on this comfort food classic with a merquez sausage flatbread with cheese and spicy piquillo pepper sauce. This one packs the heat!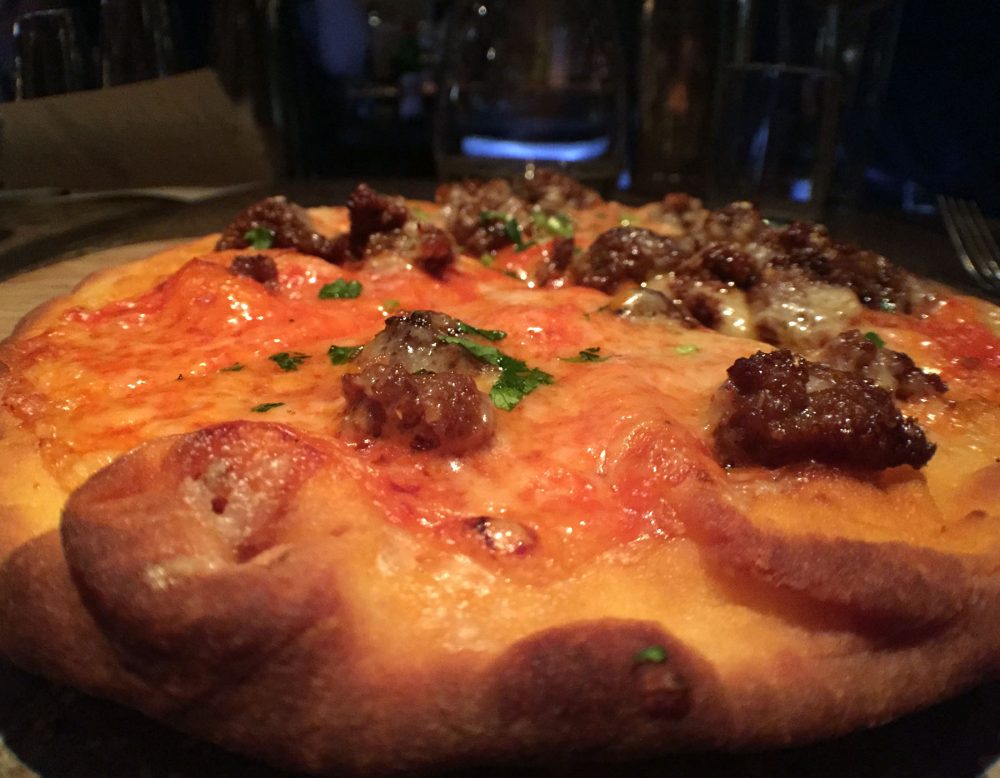 If you've read In Cold Blood, this next dish takes inspiration from a few of its rather unsavory characters. Shrimp and grits with a touch of wasabi.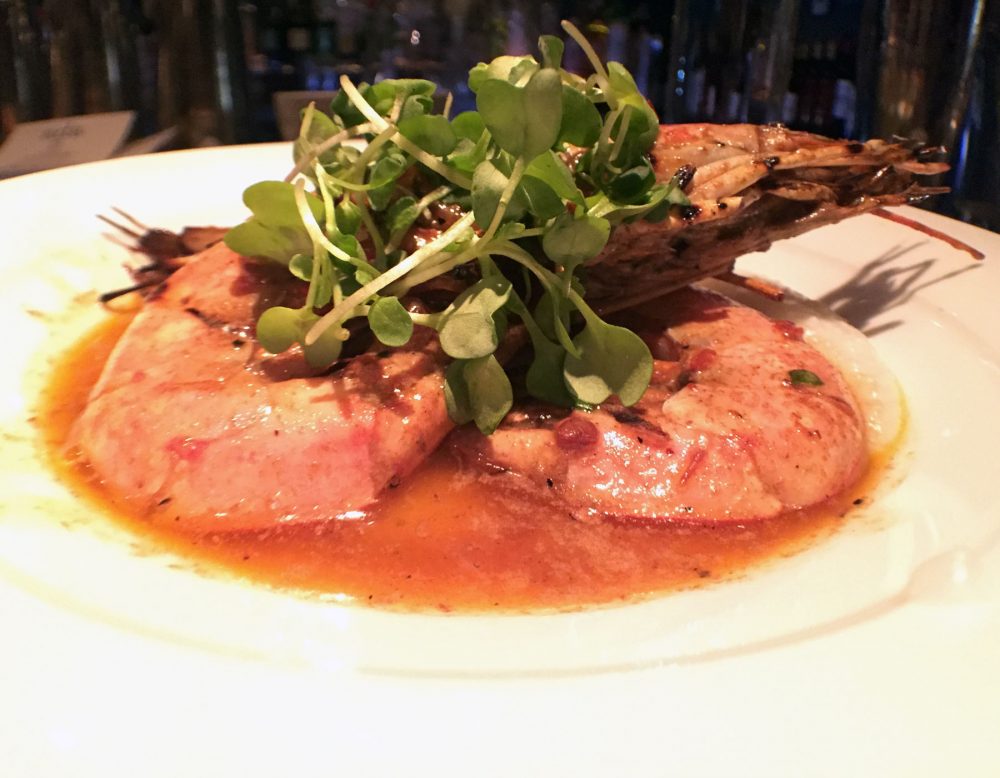 Next up is the Ada Street Original Recipe Fried Chicken with a house buttermilk biscuit, strawberry jam and potato puree.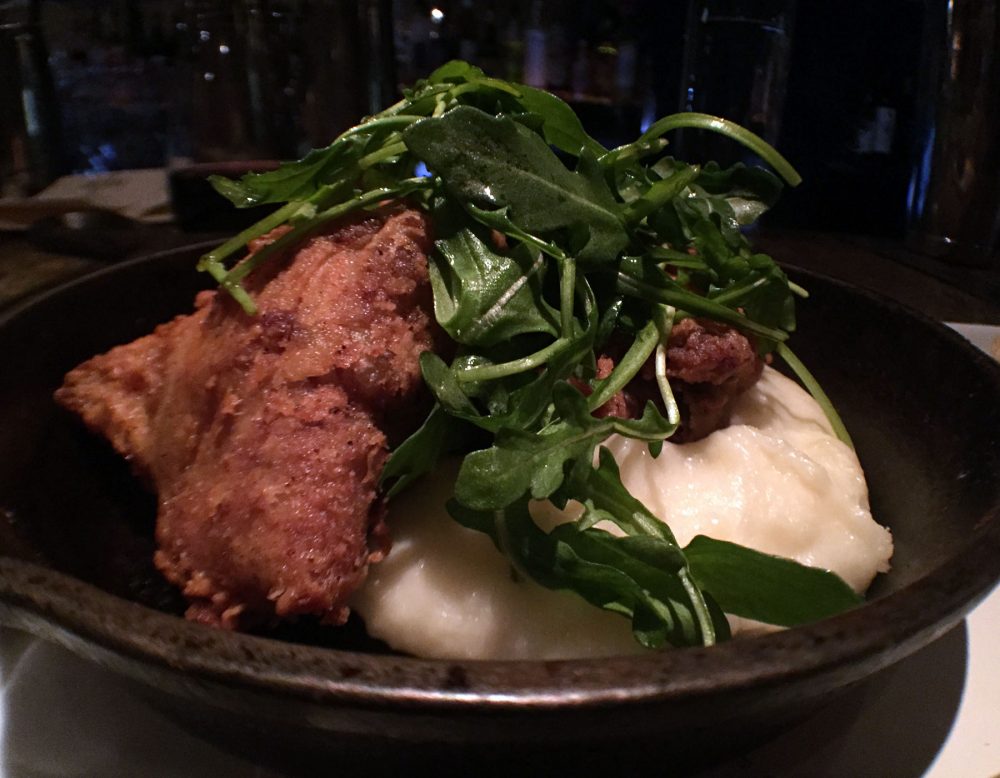 Steak and eggs have been served in prisons for years, right? No matter, this take on the classic breakfast dish uses wagyu hanger steak and teams it with purple potato rosti and an egg soft-boiled at 63 degrees!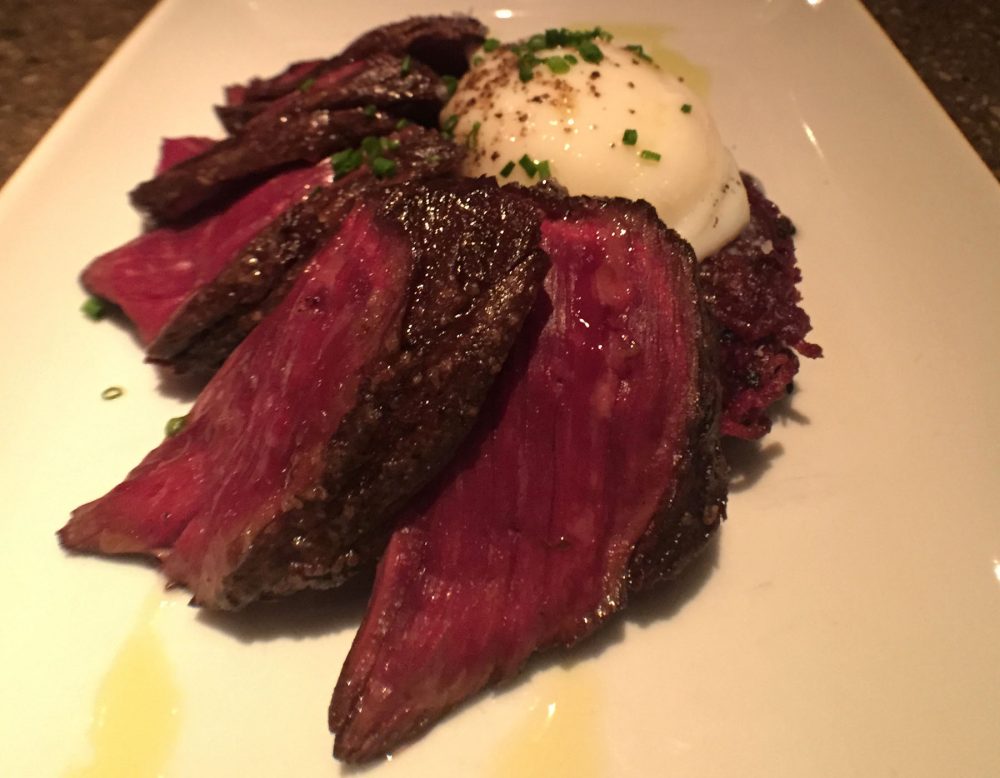 Did we mention Ada Street offerings optional wine pairings for the entire meal? After our third glass of vino, this roasted pork loin with corn pudding and pickled red onion hits the spot!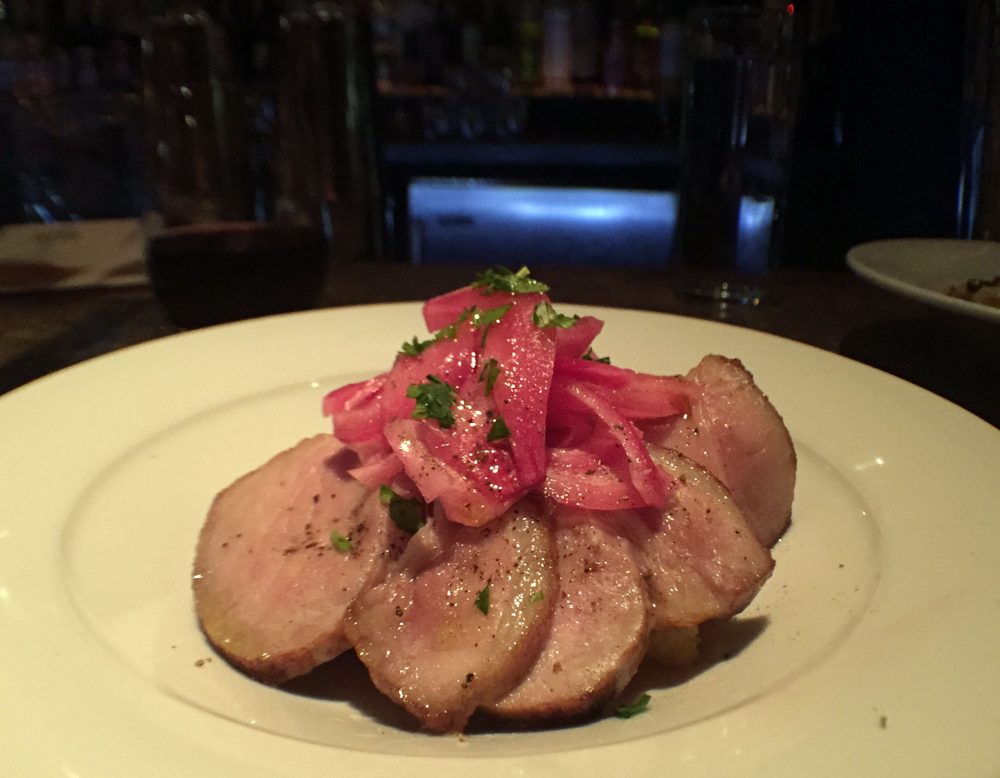 No trip to Ada Street is complete without two things: playing vinyl records from their vast collection during dinner and the tagliatelle with mushroom ragout.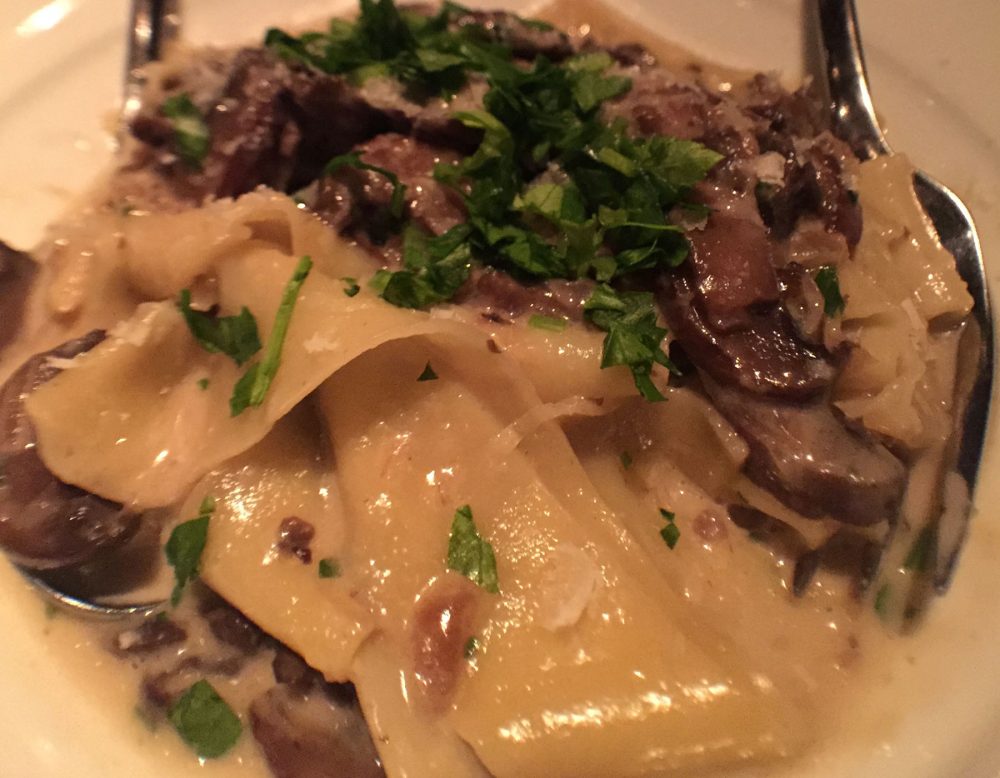 We're full but dessert is calling, trying to pick just one has its drawbacks, so we pick two! Up first is chocolate ice cream with micro mint lavender.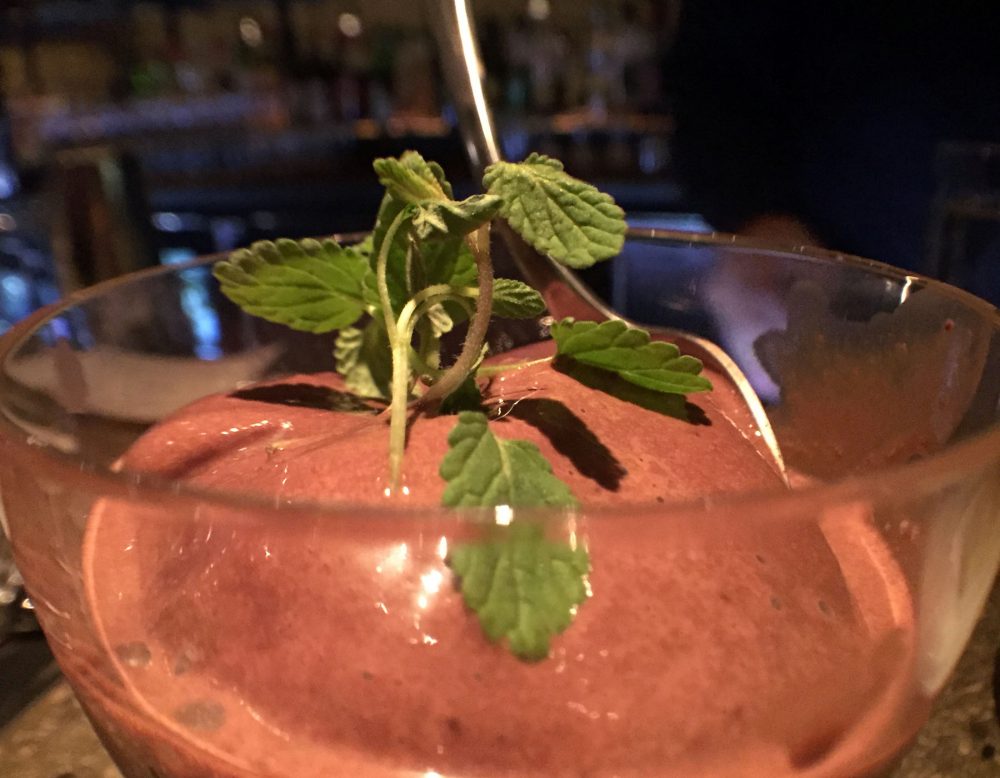 And finally, the brown butter cake with chantilly cream and warm cherry compote.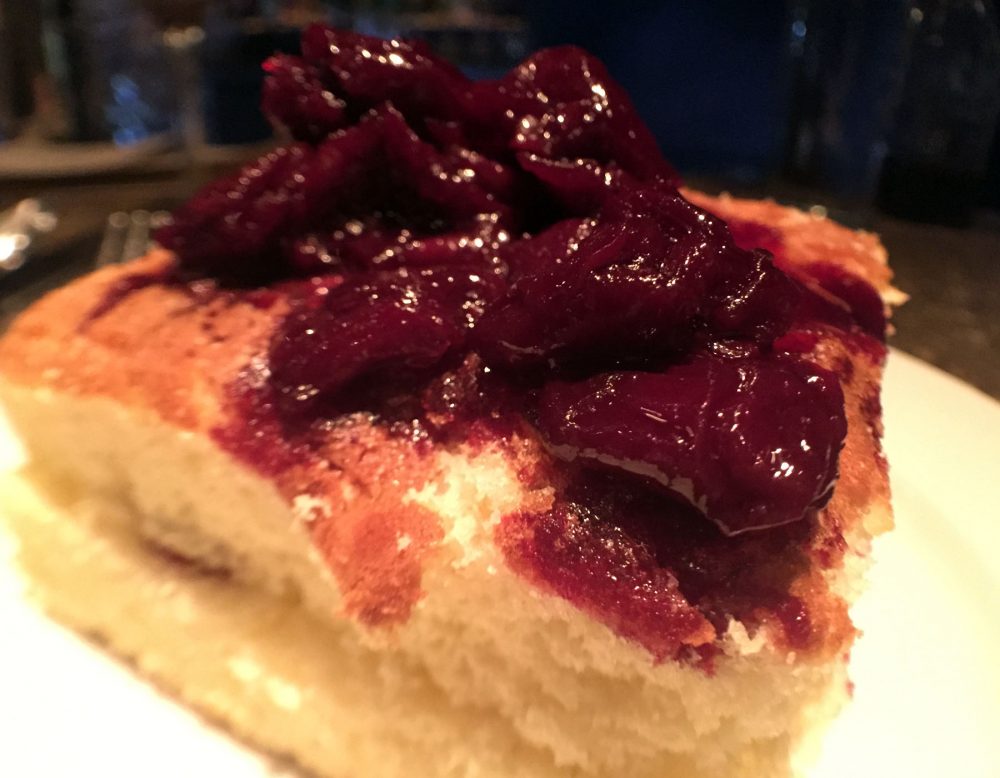 Want the full scoop on the menu and the criminals responsible for such inspiration?