---
Black Out Wednesday
The Whistler
Before all the holiday festivities begin, The Whistler - part cocktail bar, part live music venue, and part art gallery - will offer a night of music and drinks from the bar's rotating menu of craft cocktails. DJ Mochi, a former regular act at The Whistler and behind Chicago dance party Global Currency, is coming back to spin records all night long.
Venteux
Venteux will host their Friendsgiving celebration on November 22nd! From 4:00 p.m. - 9:00 p.m., unwind with an extended happy hour of  $10 rotating wines and house spirits, $12 espresso martinis and Aperol spritzes, and $18 bottomless rosé. This evening includes dishes like the tarte flamé or the creamy baked brie, and an array of other plates.
For Black Friday shopping, Venteux's $20 bottomless brunch will be available from 7:00 a.m. - 3:30 p.m., with your choice of mimosas, Bloody Marys, or Rosé. Plus, if you haven't had enough turkey, try the seasonal brunch specials including the savory Turkey 'French dip' Sandwich.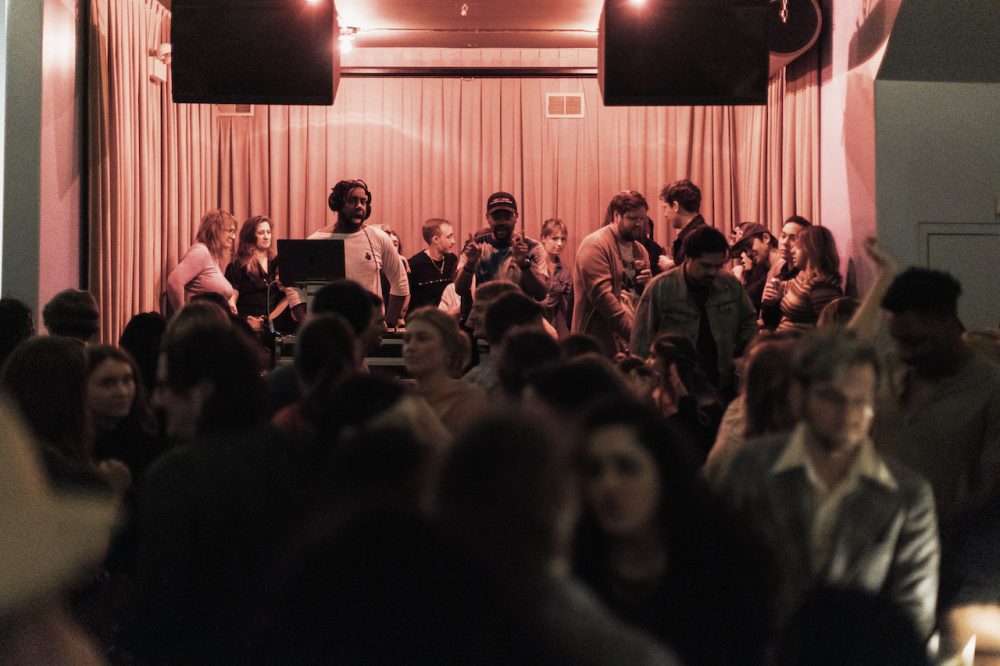 Frontier
Frontier will be hosting a Whiskey & Wine Fest on Wednesday, November 22 from 8:00pm - 10:00pm. Explore a selection of over sixty whiskey and wines with passed appetizers. Tickets are $39 per person and can be purchased by visiting Frontier's website.
Ina Mae Tavern
Experience Ina Mae Tavern's Black Wednesday Drag Bingo on Wednesday, November 22 at 7:00pm, hosted by Kitty Banks and friends. While playing, sip on $10 Hurricanes, $9 Mango Shotta Spicy Margaritas, and $6 Casa Azul Tequila Sodas and enjoy Southern comfort food including hushpuppies, po' boys, and more. Reserve your table by visiting Ina Mae's website. 
Lottie's Pub
Lottie's Pub (6:00 - 9:00pm) will offer $5 Lagunitas IPAs, $5 Pumpkin Pie Shots, $5 Wild Turkey Shots, $7 Ketel & Cranberries, and $10 Bulleit Pumpkin Spice Old Fashioneds. Lottie's full food menu will be offered, including $10 Turkey Burgers.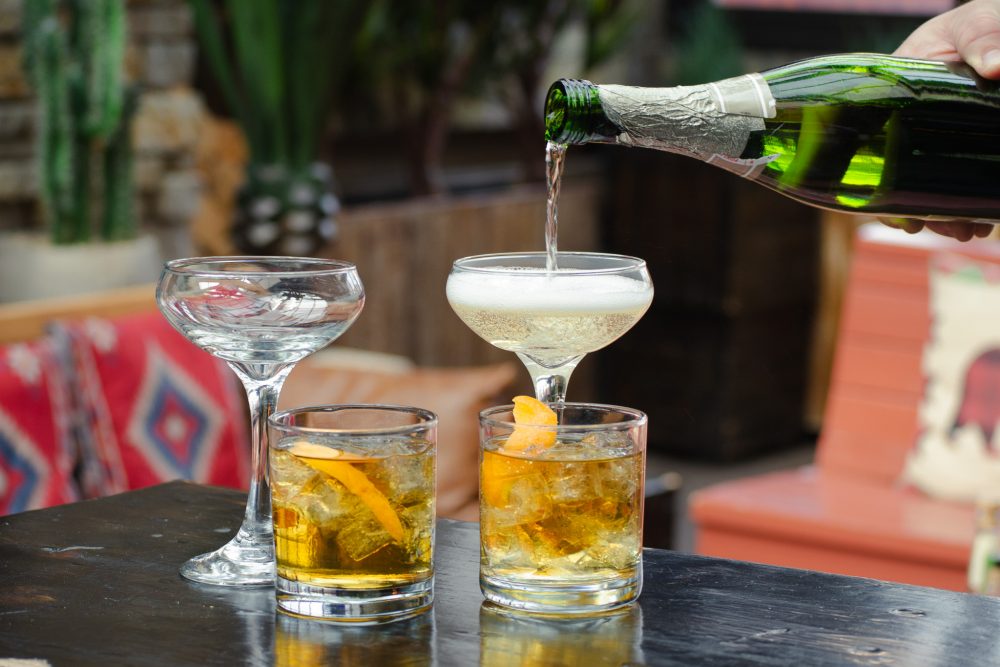 The Graystone Tavern
8 Crazy Nights, Chicago's first and only Hanukkah-themed pop-up bar held at The Graystone Tavern in Wrigleyville will officially open for the season with a "Blue Wednesday" party on November 22 at 7 p.m. Opening night festivities will include a special appearance by Merriam Levkowitz, featuring live performances, dancing, games (like Hanuhhak trivia), prizes and more. Guests who wear blue will receive a surprise gift from the bar. 
The entire 8 Crazy Nights themed cocktail menu will be available with an emphasis on blue drinks like The Chosen MF, a spin on a Long Island iced tea with blue curacao along with blue jello shots and more. Guests can enjoy a themed menu featuring six flavors of Latkes, Matzo Ball Soup, Brisket Sandwich, a Gelt Fudge Sundae and more.
8 Crazy Nights features a winter wonderland of decorations created for the Jewish holiday throughout the bar and weatherproofed beer garden, including over 14,000 blue and white lights and Hanukkah ball lanterns adorning the ceiling, Star of David and dreidel ornaments, lighted menorah decor, Mensch on a Bench, a Hanukkah sweater wall, and 8-foot inflatable dreidel.
aliveOne
Chicagoans can kick off the Thanksgiving holiday with aliveOne's half-price everything happy hour from 5 p.m. to 7 p.m. on Black Wednesday followed by a "Blackout Wednesday" free live music event beginning at 9 p.m. Featured bands will include Vision in Rhythm, Basement Collective and Copper. Additional drink specials available all evening will include $6 Half Acre brews, and $6 aliveOne house cocktails like the Copernicus with Crown Royal, Pimms, simple syrup, lemon juice and ginger beer or the Light My Fire with Cazadores Reposado, Del Maguey Vida Mezcal and demerara sugar.
Burger and Sushi House (B.A.S.H.)
Guests can kick off their Thanksgiving weekend at Burger and Sushi House (B.A.S.H.) in Geneva with half-off glasses of wine all evening on Black Wednesday. A seasonal Caramel Apple Sangria will also be available featuring Moscato, apple cider, caramel vodka, ginger ale and garnished with apple and cinnamon. Patrons can pair their drinks with a menu that offers hand-crafted burgers, classic and specialty sushi rolls, sashimi, nigiri, a variety of mac 'n cheeses, a kid's menu and more.
Central Park Bar
Chicagoans staying in town for Thanksgiving can kick off the holiday weekend at Central Park Bar in Avondale on Black Wednesday with a Bring-Your-Own Board Game Night. Guests can either bring their own or choose from a variety of games the bar has in-house like Connect 4, Guess Who, Uno and more. While gaming, guests can select from a half-price happy hour from 4 p.m. to 7 p.m. along with $9 beer and shot combos all night. To celebrate the season, Central Park Bar is serving up festive cocktails like the Seasonal Depression with Maplewood Brewer's Gin, Koval Cranberry Gin, Kleiner Feigling Fig Liqueur, Fee Brother's Plum Bitters, lemon and simple syrup, the Bad Apple with Claque-Pepin Calvados, 360 Red Delicious Vodka, Evan Williams Bourbon, lemon, agave nectar and a Frozen Spicy Blood Orange Margarita with Ghost Habanero Tequila, Triple Sec, blood orange and lime. 
Weather permitting, patrons can sit in the enclosed bar area of the 3,500 square-foot backyard bar. The enclosed area will be weather-proofed and feature overhead heaters as well as three 55-inch TVs and a bumper pool table, so guests can play during the fall and winter seasons. Just outside of the weather-proofed area is a cozy fire pit surrounded by adirondack chairs. 
Cody's Public House
Always dog-friendly inside and out, Cody's Public House in West Lakeview will open at 12 p.m. on Wednesday, November 22 for Chicagoans looking to kick off Black Wednesday and the holiday weekend early. Guests will have the chance to win Q101 Twisted Xmas concert tickets while sipping on drink specials like $5 Heineken, $5 Heineken Light, $5 Heineken Zero, $6 Wild Turkey, and $6 Proper 12 Apple. 
Weather permitting, guests can visit Cody's beer garden featuring TVs, darts and bean bags while the indoor game room offers darts, Golden Tee, Big Buck Hunter and more. 
Easy Bar
Easy Bar will kick off Black Wednesday with their half-price happy hour from 5 p.m. to 7 p.m. Later in the evening, guests can watch "Easy Laughs", a late-night open mic comedy show with hosts Shannon Baccus and George Howington. Sign up is at 10 p.m. and the show begins at 10:30 p.m. Along with free pool, other all night specials include $4 Malort shots, $6 hard seltzers, and a $9 beer and shot combo. 
Estelle's
Chicagoans looking for a casual Black Wednesday spot can head to Estelle's for a half-price happy hour from 4 p.m. to 6 p.m. House cocktails will be on special for $8 all night including seasonal drinks like the Cofresi's Brewty with Mr. Black Cold Brew Coffee Liqueur, Ron Zacapa 23 Rum, and BroVo Boomerang. For late night bites, Estelle's kitchen is open until 4 a.m. with specials like $8 Party Pockets. 
Remedy
Remedy in Bucktown will host a Black Wednesday edition of their Wednesday movie night where they'll screen surprise seasonal flicks. Guests will also receive free popcorn and half-price happy hour from 4 p.m. to 7 p.m. featuring half-off everything (excluding shots).
The Owl
Chicagoans staying in town for Thanksgiving can enjoy Black Wednesday specials at The Owl including a new extended Half-Price Happy Hour from 5 p.m. to 8 p.m. The Owl will keep the dance party going until 4 a.m. with DJ Sound Arkitek beginning at 11 p.m. and $5 Hopewell beers all night.
The Rambler Kitchen + Tap
The Rambler Kitchen + Tap in North Center on Black Wednesday is offering a Family Feud Night. Games are at 7 p.m. and 8 p.m. and free to play with teams of two to eight players. Winners will receive prizes including a $50 Rambler gift card (first place), $25 Rambler gift card (second place) and High Noon Bucket (third place). Food specials will include $25 High Noon buckets, $5 Camarena Tequila shots, $8 Loaded Poutine Fries and $12 Blackened Chicken Nachos. To reserve a table, email events@theramblerchicago.com. 
Guests who arrive early can choose from The Rambler's happy hour specials from 5 p.m. to 7 p.m. including half-off wings, $4 tall boy beers, $4 Tullamore Dew shots and $5 house wine. Customers will also have a chance to win Q101 Twisted Xmas concert tickets while sipping on drink specials like $5 Heineken, $5 Heineken Light, $5 Heineken Zero, $6 Wild Turkey, and $6 Proper 12 Apple all evening.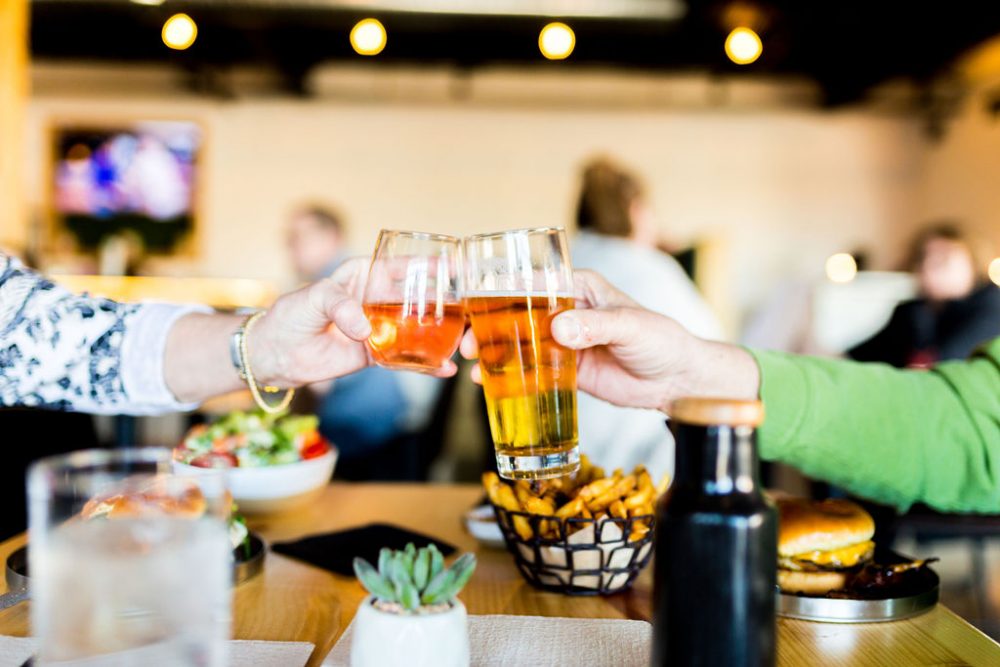 LG's Bar & Kitchen

Celebrate the pre-Thanksgiving festivities at LG's Bar & Kitchen with exclusive offerings. Enjoy the night with $10 Martinis, $5 tequila shots, and $6 tallboys. LG's late-night setup extends until 2 a.m., with a DJ spinning tunes.
Untitled Supper Club
Untitled Supper Club in River North is hosting a cocktail demo, tasting and a night of social mingling for Black Wednesday on November 22 from 6-9 p.m. 
Tickets for Holiday Spirits include live demos and tastings of four cocktails, a take home cocktail recipe book, paired bites throughout the night from Untitled's kitchen and a 15 piece take-home bar kit. Untitled's seasoned bartenders will guide groups through crafting four holiday cocktails, but with an Untitled twist. 
Tickets are only $40. Reservations are available now via OpenTable.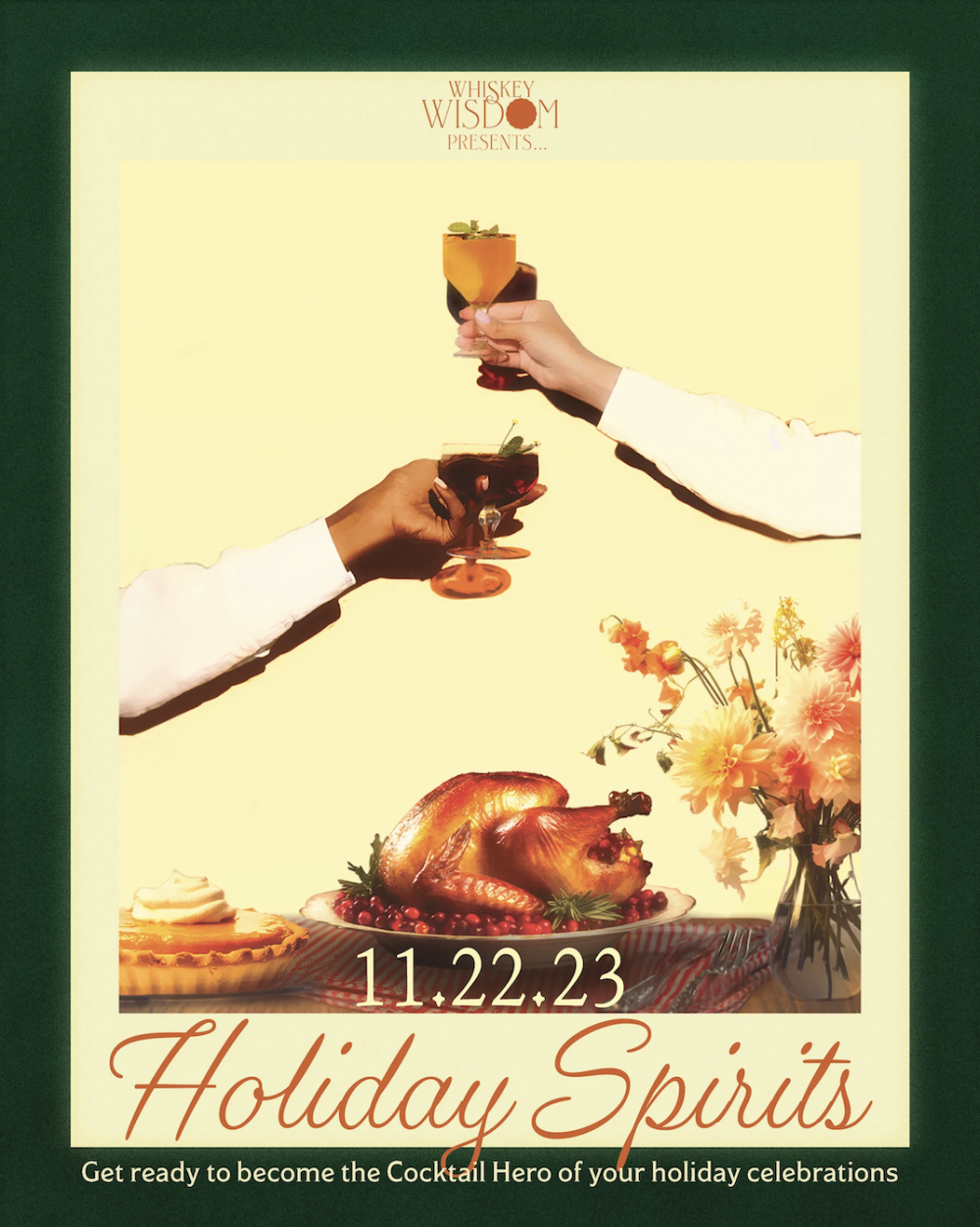 80 Proof
80 Proof will host a Thanksgiving Eve Party on Wednesday, November 22 from 9pm to close. Guests can enjoy Tringo (aka Trivia & Bingo) from 7pm – 9pm plus a DJ for all night dancing. Reserve your table at 80proofchi.com.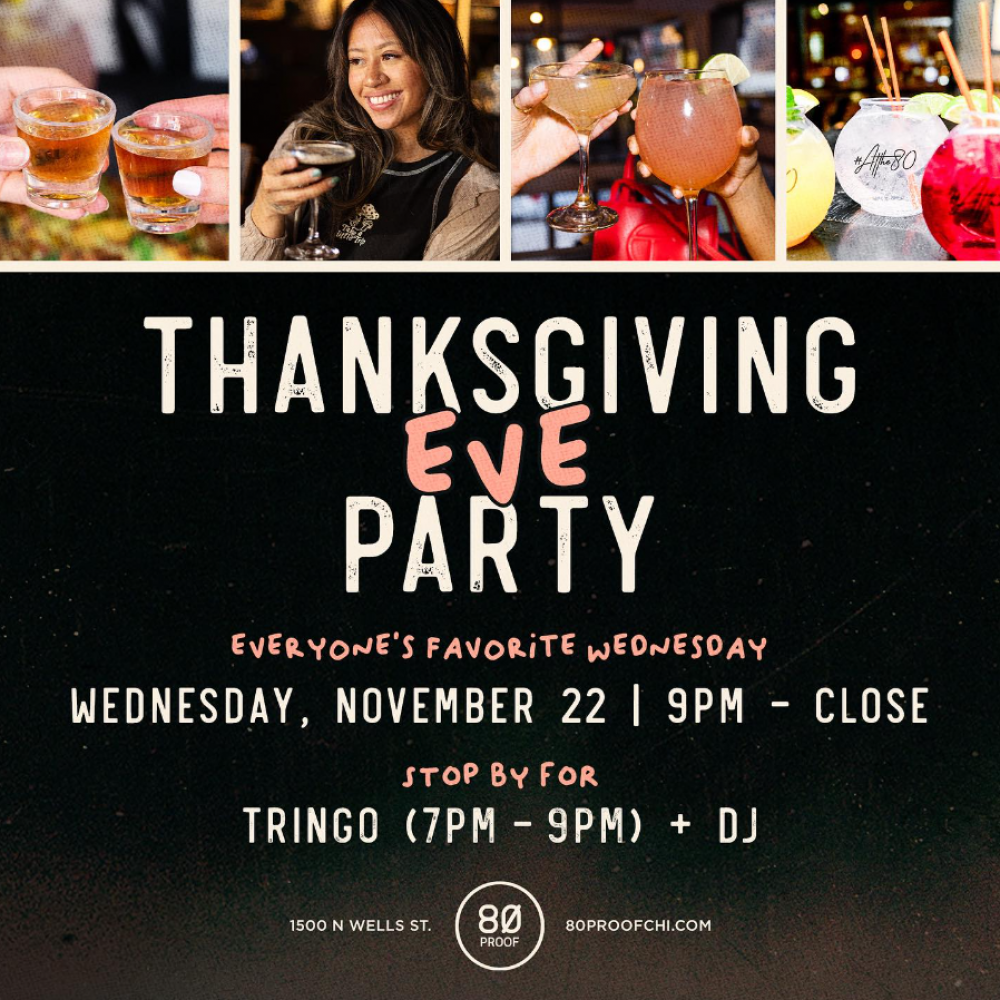 The Bassment
The Bassment's pre-Thanksgiving event will take place from 8 p.m. to 2 a.m., and will feature seasonal menu and cocktails. Guests can attend the event at no cost by securing their RSVP through Eventbrite, or opt for a $10 entry fee payable at the door.
The Hampton Social
Now through Nov. 22 guests can enjoy a 20% discount on all to-go and delivery orders with the promo code 'Friendsgiving23' at checkout. Orders can be placed on The Hampton Social's website.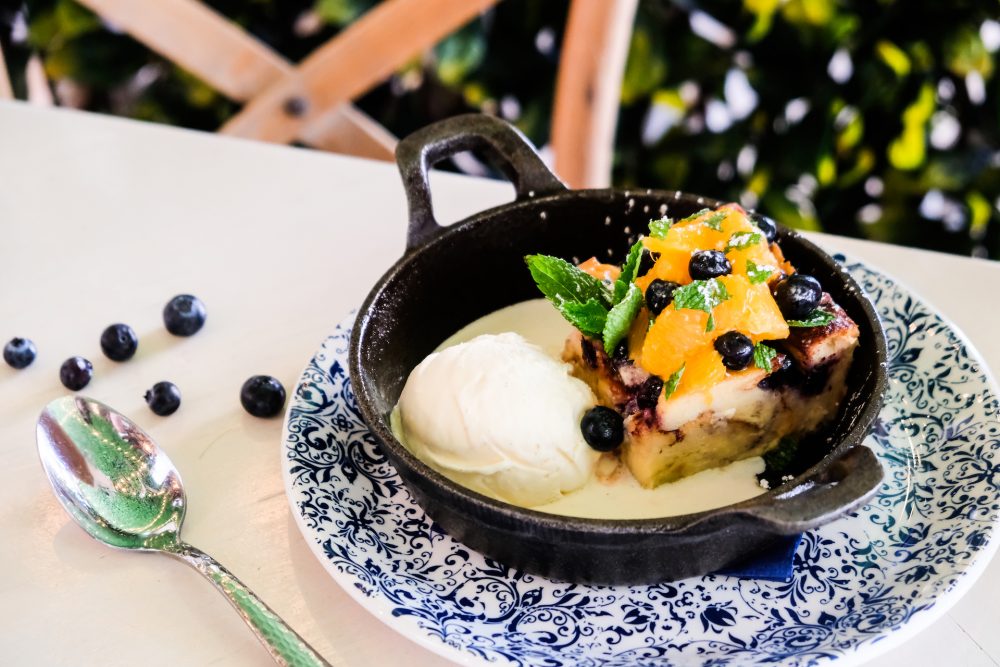 Black Friday
The Evie
Located on the second floor overlooking Michigan Avenue through floor-to-ceiling windows, guests can select brunch creations from Executive Chef Phil Rubino including the Prime Rib Benedict, featuring slow-roasted prime rib piled high on an English muffin and topped with poached eggs, hollandaise sauce and shaved black truffle; their Brunch Roll, a sushi-inspired dish featuring rice topped with a Japanese omelet and wrapped with maple glazed bacon; and the Evie Breakfast Sandwich featuring scrambled eggs, ham, Swiss, garlic aioli and hash browns served on a house-made brioche with their signature brunch potatoes. The day will also feature specialty craft cocktail creations for $10, including The Safe Word, made with Burrito Mezcal, espresso, creme de cacao, agave and lime, plus their house Bloody Marys, Espresso Martinis and Mimosas. 
Pendry Chicago
Pendry Chicago's rooftop absinthe bar Chateau Carbide and lobby-level, Bar Pendry are offering a variety of options. Refuel from the shopping with a bite from Bar Pendry's lunch menu, like The Burger, a wagyu-beef patty topped with smoked thick cut bacon, Hook's 3-year cheddar, and house pickles on a toasted sesame brioche, or a take on a classic Chicago Dog, made with Japanese milk bread, truffle gouda fondue, a dilll-pickled green tomato and housemade truffle mustard aioli, served with a side of fries. The bar's hot drinks station, which offers boozy and nonalcoholic hot chocolate, hot toddies, and buttered rum. The 24th floor of the Carbide & Carbon Building is offering drinks & table-side absinthe service at Chateau Carbide during the French Apéro — Chateau Carbide's weekday cocktail party with half-priced seasonal bites and bottles of absinthe from 5 to 7. Reserve a semi-private lodge in their outdoor Winter Garden: each three-sided wooden lodge has cozy, plush seating for up to six, fuzzy blankets and a personal fire pit.
Wicker Park Bucktown Chamber of Commerce
The Wicker Park Bucktown Chamber of Commerce is bringing back its fourth annual WPB 5K, a friendly neighborhood fun run throughout the neighborhood's shopping scene. Grab your running shoes and embark on guided runs all throughout the neighborhood's 14 miles of sidewalks filled with bookstores, art galleries, boutique clothing stores, vintage shops, record stores, restaurants, dive bars, cafes, and more. After the run, participants and their fans can drop into local spots for special discounts and offerings by following along a digital map of 50+ participating businesses. Participating runners will receive a T-shirt and a swag bag of goodies that will be available for pick up on Friday, November 17th at Tropical Smoothie Wicker Park.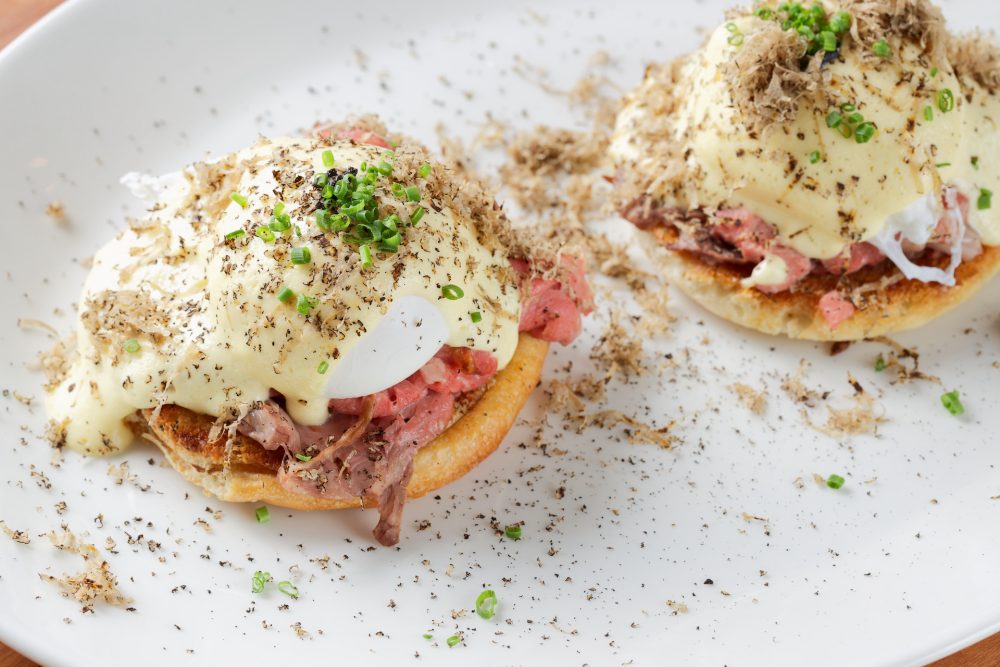 The Bassment
The Bassment's Black Friday and Cyber Monday sale will have a 25% discount on items like Music Is My Religion hoodie, Bathtub long sleeve, crewneck sweatshirt or a hat. Use promo code BLACKFRIDAY25 at checkout on The Bassment's website.
Hampton Social
On Black Friday, The Hampton Social invites shoppers to unwind with a savory brunch selection complemented by new hand-crafted holiday cocktails including the 'Mistletoe Kiss' vodka concoction and 'Santa's Hot Cider' served with a complimentary branded mug to take home. Reservations can be made on their website.
Additionally, this Black Friday and Cyber Monday, shoppers can enjoy a 25% discount on all The Hampton Social merchandise including collegiate sweatshirts, Rose All Day crewnecks, t-shirts, hats, and more. Use promo code "BLACKFRIDAY25" at checkout to take advantage of the offer, valid from November 24 to Nov. 27, 2023.

Old Town Pour House & Sweetwater Tavern & Grille
On Friday, Nov. 24, Old Town Pour House, and Sweetwater patrons will have the opportunity to sample this year's release of Goose Island's Bourbon County Stout, as each venue will be tapping kegs of this beer in-house. The event highlights the limited tapping of the Bourbon County Stout, offering the experience to enjoy the stout on the day after Thanksgiving. Rare BCS bottles will be available for purchase for 20% off at Old Town Pour House on Black Friday only. 

City Works Eatery & Pour House 
City Works Eatery & Pour House in Vernon Hills & Schaumburg brings back the rare Bourbon County Stout for Black Friday. Guests who dine in Vernon Hills will serve Original, Prop and Banana's Foster and Schaumburg will serve Original.
The barrel-aged stout is only offered in a handful of locations. Guests can enjoy the notes of chocolate, vanilla, oak and whiskey while supplies last.